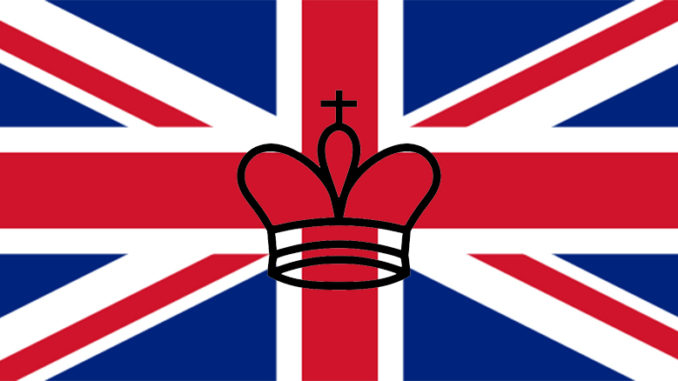 The British Chess Championships 2017, were held between the 29th July and 6th August 2017, in Llandudno, Wales, United Kingdom. The event saw Grandmaster Gawain Jones take the title after a tie-break pay-off against Grandmaster Luke McShane.
In my previous blog post, which was after round-six (read here), Jones, 29, was lying a whole point behind Luke McShane, who was leading the standings on 5.5-points. Just behind McShane, on 5-points, were Jonathan Hawkins, John Emms and Daniel Gormally.
Round-seven saw McShane unable to improve his position, drawing his game against Gormally. The game was a forty-move Berlin which saw the usual gradual exchanges until there was nothing left in the position. Meanwhile, John Emms, was continuing to produce some very nice chess. The fifty-year-old defeated Jonathan Hawkins with the Black pieces and would join McShane in the lead.
Elsewhere, Gawain Jones was defeating Jovanka Houska to come within a half point of the leaders.
Round-eight would see Emms and McShane playing each other and this would see a second draw for McShane. By contrast, Gawain Jones was taking another point, his victim on this occasion being Nicholas Pert. Jones joined the leaders on 6.5/8. Just behind them, on 6/8 were Gormally, Howell, Zhou and Hanley. A whole host of players were on 5.5/8, Pert, Hebden, Williams, Houska among them.
The final round beckoned. Could any of these players make the title their own, or would tie-breaks be needed?
McShane and Jones were not up for it in the final round, their game ended in a sixteen-move draw. This set the pace at 7/9 and they would be joined on this score by David Howell, who ended the charge of John Emms and Craig Hanley, who defeated Yang-Fan Zhou.
This left a four-way play-off for the title.
The pairings for the tie-breaks would see Gawain Jones vs Craig Hanley and Luke McShane vs David Howell. Two rounds of ten minute games would be played, with two-second increments. The winners of these match-ups would play each other for the title. This turned out to be Jones and McShane, who both won their mini-matches 2-0.
Jones would have White in the first game of the final and played the Scotch. McShane was never really in the game and castling long on his twelfth move (as shown below) was a mistake which just seemed to allow Jones to win a piece with the advance f4-f5. This is what happened and though McShane would pick up a couple of pawns, this was just not enough. Black was in all kind of trouble very quickly and a further win of the exchange by White would leave him dead in the water.
---
---
A point up, Jones only had to draw the second game in order to take the title and this is what he did. It was an Archangel Ruy Lopez and with McShane having to win in order to force Armageddon, there was a danger of over-pushing. As things worked out, he actually built up a very nice advantage. The diagram, below, shows the situation after McShane's 32.Qg3, with White the much better placed despite Black's advanced rook and Queen.
Unfortunately, a few moves later came a slip. 36.Nf5(? Qf5 or Qxe2 was better) would allow Jones to alleviate things by exchanging Queens. From here, things went wrong for McShane, which saw Jones at times better. From this point, he was able to bring about the equilibrium he needed in order to split the point and take the title. My congratulations to him.
Top Final Standings: (after nine-rounds)
Howell, Jones, McShane, Hanley — 7.0
Emms, Ghasi, Palliser — 6.5
Hawkins, Pert, Adair, Hebden, Zhou, Gormally, Trent, Wells, Hari, Eggleston, Horton — 6.0
Williams, Merry, Arkell, Hunt, Houska, McPhillips, Longson, Batchelor, Kolbus, Claridge-Hanses, Moore, Murphy — 5.5
External Links (open in new window):