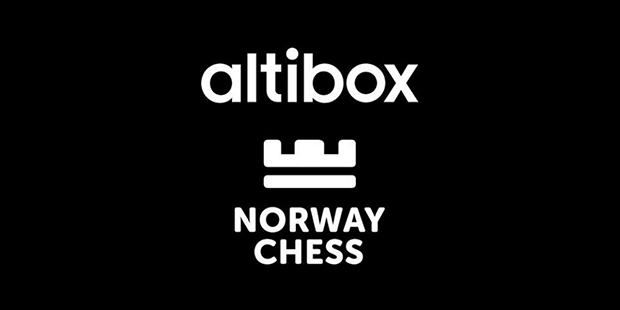 Round 1 of Norway Chess 2018, was played on Monday 28th May. The tournament was already getting quite eventful away from the board, with Shakhriyar Mamedyarov suffering with severe pain in a tooth and Fabiano Caruana attempting to withdraw.
The latter did not go without remark from Magnus Carlsen, whom the American will play in November for the World Championship and was due to face in this first round. This was narrated for all of Twitter by the on-the-ball as ever, Tarjei Svensen.
Carlsen reveals with a grin: "Caruana tried to pull out of #NorwayChess, but he wasn't allowed to."

— Tarjei J. Svensen (@TarjeiJS) May 27, 2018
And …
CEO of #NorwayChess confirms Caruana approached then and wanted to withdraw from the event, but says they had a positive dialogue and came to an agreement that he will play.

— Tarjei J. Svensen (@TarjeiJS) May 28, 2018
Ok, so game on then! Tussles between players due to be involved in a World Championship match can be rather tame affairs, but it is very often interesting to see which opening is played. Will they be cagey and avoid openings that are likely to come up in the match; or, will they already put the feelers out?
To be quite honest, when it comes to Magnus Carlsen, we just don't know, do we? He is a player who can play any opening to a very high standard. So, the fact that he chose the Bishops Opening gives absolutely nothing away. Caruana is not inept either and handled it fine as Black, achieving equality without too much difficulty.
However, perhaps the American was a little too eager to simplify and end the hostilities, especially after Carlsen had given a pawn in return for good piece placement. Carlsen himself remarked after the game, that Fabiano did not play with confidence and perhaps 25…Rc7(?) was somewhat illustrative of that. It certainly seems to do nothing but allow White to retrieve his pawn with an edge. Possessing two Queenside passed pawns was not insignificant and one can't afford to do that against Magnus Carlsen.
After 33.b4, (shown in the diagram, above), the game was already strategically won and just needed converting. It is a credit to Caruana's defensive abilities that he actually managed to hang on until move 77 before resigning. This is perhaps a very promising sign of things to come for us later in the year!
And what about their upcoming match? Well, Carlsen was certainly taking nothing for granted.
But can he do it on a cold November night in London?

— Magnus Carlsen (@MagnusCarlsen) May 28, 2018
---
---
The other games of the round were drawn, the first of which was a 25-mover between Shakhriyar Mamedyarov and Maxime Vachier-Lagrave. Shakh was still suffering with toothache and said that he had not slept well. No doubt he was glad to just get the round over with. Near miss of the round seems to be Hikaru Nakamura, who brought out the English against Ding Liren and obtained quite a promising position at one point. Perhaps there were possibilities for him to come away with more than the half point that he ended up with, 31.Rce1 was certainly worth a try rather than Nakamura's Nh6+, which led to repetition.
The other games were not very eventful to be honest.
Full Round 1 Results
Nakamura ½ vs ½ Ding, Anand ½ vs ½ Aronian, So ½ vs ½ Karjakin, Carlsen 1 vs 0 Caruana, Mamedyarov ½ vs ½ Vachier-Lagrave.
Round 2 (29th May)
Ding vs Vachier-Lagrave, Caruana vs Mamedyarov, Karjakin vs Carlsen, Aronian vs So, Nakamura vs Anand.