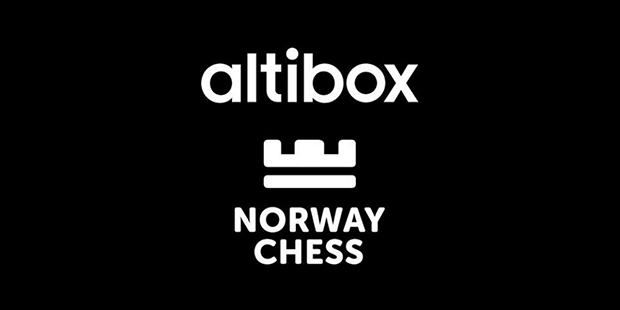 Round two of the 2018 Norway Chess Super GM Tournament, took place in Stavanger on the 29th of May. It is to be said, that to call it a 'round' is perhaps a little bit of an exaggeration because it was all done and dusted in just over two and a half hours.
There is not really very much to say about these games, (I have tried, honest), the players were just not up for it in this round. It happens.
Those hoping for a good old tussle between Sergey Karjakin and Magnus Carlsen were not to have a good day. Karjakin repeated a line in the Spanish, that he had played previously against Alexander Onischuk. The game had turned out to be an 80-mover and saw Karjakin pushing. The game was drawn, however, despite White Queening and claiming a rook.
The game with Carlsen was a much tamer affair and although it lasted 41 moves, there was never really enough tension for either player to have (or be able to create) any problems.
Ding Liren and Maxime Vachier-Lagrave went 43 moves before they ended the hostilities. It was a King's Indian, which saw the players build up a solid position before liquidating and repeating. The point was also split in the 43-mover of Aronian-So. It was a Catalan and uneventful, despite the opposite coloured bishops in the endgame. The rest of the position was a little too symmetrical for any excitement.
Hikaru Nakamura and Vishy Anand took to a Queen's Gambit declined which saw them shaking hands just before the time control in a position of an absolute dead draw. Finally, Caruana-Mamedyarov lasted 26 moves, with Shakh no doubt happy to get another quick game done due to his toothache nightmare.
---
---
Full Round 2 Results
Ding ½ vs ½ Vachier-Lagrave, Caruana ½ vs ½ Mamedyarov, Karjakin ½ vs ½ Carlsen, Aronian ½ vs ½ So, Nakamura ½ vs ½ Anand.
Round 3 (30th May)
Anand vs Ding, So vs Nakamura, Carlsen vs Aronian, Mamedyarov vs Karjakin, Vachier-Lagrave vs Caruana.