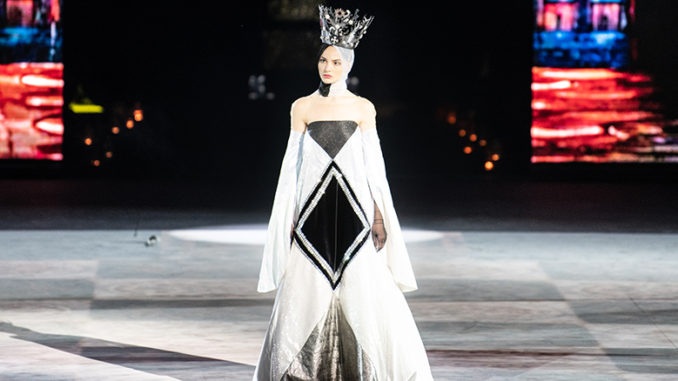 The 43rd Chess Olympiad, held in Batumi, Georgia, ended in celebrations for China as both of their teams won Gold. In the Open event, China had performed solidly all the way through, but had peaked towards the end to decide things in their favour.
China were in tenth place at the rest day (after round five) and in ninth place after round seven. However, three straight wins in rounds eight, nine and ten, moved them up into second going into this final round. Accordingly, they faced leaders, the United States of America.
Both teams had seventeen match points, a point ahead of their nearest rivals. Obviously, a win for either would settle Gold outright. The match was completely drawn, however, so tiebreaks came into play.
This was also the situation at the previous Olympiad, and saw the United States take the Gold medal from China. The Chinese contingent will consider the balanced evened out a little, therefore, as this year it was their turn.
Last Olympiad we benefited from the tiebreak system; this time unfortunately, we didn't. Nevertheless, silver is a good result and I'd like to thank all my team members for their dedicated work. Congrats to China on gold in the Open and Women's sections!

— Fabiano Caruana (@FabianoCaruana) October 5, 2018
Somehow, tiebreaks also saw Russia taking the Bronze medal. They defeated France in the final round, therefore pipping Poland, who drew with India.
Bronze will not be the medal that the Russian team went to Batumi to win, of course, but to medal at all at this Olympiad, was quite a result in my opinion. It may seem rather ridiculous to say this when their +8 -1 =2 does not look too bad at all. However, looking closer at the results sheds a bit more of a critical light on them, I feel, and the team had looked rather lack-lustre to me.
And one has to feel immensely for Poland. In my opinion, they are the team of this tournament by a mile. They played all of the major teams, beating Russia, France, Ukraine and the United States of America. To not get on the podium just seems incredible to me.
Having said this, let's cast our minds back to the round against Azerbaijan, when Poland could have (and I think should have) tried for more. The rather tame draw in that match halted the team's winning streak and little things like that can have a big impact.
I certainly think it was a bit of a turning point and I can't help but wonder if it just took their edge a little. Another drawn match came with Armenia in the following round also. Sometimes, we make our own luck.
It goes without saying, though, that Poland should be extremely proud of their Olympiad and hopefully it will be something to build on for them. And they did not go home completely empty handed after all. Their performance saw them take the Category A prize and Kacper Piorun won individual bronze for his performance on board three.
Another team who should be proud, I am delighted to say, is England. They had by far their best performance in a long time, finishing just behind Poland in fifth place. By contrast, Azerbaijan wont be too happy with their fifteenth place. To say that expectations for them were a lot better than that is a bit of an understatement.
An interesting factoid, (pointed out by Mike Klein in his report for Chess.Com), is that the final round also saw the IBCA (International Braille Chess Association) playing the ICCD (International Chess Committee for the Deaf) at an Olympiad for the first time. The result went to the former 2.5-1.5.
Final Top 10 Standings After Round 11:
Gold: China — 18 / 372.5 / 28.5 / 149
Silver: United States of America — 18 / 360.5 / 29.0 / 147
Bronze: Russia — 18 / 354.5 / 29.0 / 144
Fourth: Poland — 17 / 390.0 / 28.0 / 158
Fifth: England — 17 / 340.0 / 27.5 / 142
Sixth: India — 16 / 388.0 / 29.0 / 156
Seventh: Vietnam — 16 / 379.5 / 30.5 / 138
Eighth: Armenia — 16 / 371.0 / 27.5 / 152
Ninth: France — 16 / 366.0 / 28.5 / 153
Tenth: Ukraine — 16 / 337.0 / 26.0 / 152.
Chess often comes down to the finest of margins. In Olympiads, this is seen very well due to tiebreaks playing such an important role. There is no greater illustration than what happened in the Women's section. It had been looking like Ukraine were going to win Gold. In the end, though, it ended up going to China. This was thanks to yet another bummer of a match by Russia.
The match seemed to be going quite well for Russia, with draws on the bottom boards. Olga Girya (2462) should have beat Lei Tingijie (2468), though. The Russian was was way better but suffered a few twitches and ended up drawing. Aleksandra Goryachkina (2535) legitimised her rating advantage over Shen Yang (2464), though, beating her with the black pieces on board two.
White did not really open the game well, playing far too passively. It seems unlikely to me that Shen Yang was intimidated by Goryachkina, but I felt that she played like she was. This led to Black quickly taking over. The game arrived at the position, above, with White having played 32.Kc2. This move is not very good, but Shen Yang's position is already difficult and it is hard to know what else to suggest. 32.Nc1 was probably the best she had available, but hardly active. Actually, it is more for defence.
And just why, was shown by Goryachkina's 32…f3(!) This move is crucial to the attack that she had in mind, putting the light-squared bishop on the back rank to shut out the Rh1. 33.Bf1 followed (Bd1 changes little) and then the Russian pounced with 33…Nxc5(!)
And here we see why Black wanted the bishop on White's back rank — Nxc5 is impossible due to …Qb1 mate. White is utterly losing, here, and it is not easy to see a move that is not unpleasant. Again, perhaps 34.Nc1 was worth considering, but it is not what could be described as 'good'. It was certainly better than what Shen Yang played, though, which was 34.dxc5(?!)
This allowed Aleksandra Goryachkina to continue with the other point behind this action, 34…Be5(!) After 35.Ba6 (35.Qxe5 would be mate in two with Qxb3+ and Qb1 mate) 35…Qxa6 36.Qxe5 Qd3+ 37.Kc1 Qxb3 (…Rxb3 was even better!) White's situation was terminal, though Shen Yang hung on a few more moves before surrendering the point.
With this result, the match looked good for Russia and the Gold medal looked to be heading to Ukraine. However, chess being chess, nothing is ever to be taken for granted. This is due to the human aspect — people mess up. And in this round, it was Alexandra Kosteniuk (2559) who let things slip against Ju Wenjun (2561).
And she didn't just trip up a bit, she stepped on a humongous banana skin.
Playing White, Alexandra was clearly playing to draw. She did not really get up to much and was content to play solidly, steadily exchanging down and simplifying the position. This is always a risky approach to a game, but it appeared to be working for her. At the time control, it didn't look like anything could go wrong. Famous last words, however! The game went on to take a dramatic turn. Ju clearly wanted to fight for that Gold medal (and why not?!) and steadily she improved her position.
It is often seen, that someone who plays to draw a game of chess ends up losing and I think this game was a case in point for Alexandra. That and having the immense expectation of a chess nation upon her shoulders. With Ju pushing, Alexandra collapsed. I think everything just got to her and she was not feeling at all comfortable.
This was illustrated in no small part when she snatched at a claim for a repetition draw upon her 83.Qc7+. This turned out to be a wrong claim and play continued with Ju now having an extra two minutes on her clock. Kosteniuk's composure seemed completely damaged from here and she just went to pieces. On move ninety-five, she was falling on her own sword and resigning.
What can one say about this incident? Well, let's not beat around the bush, when this happens to someone of Alexandra Kosteniuk's calibre, it is not a small thing. It is an exceptional occurrence. Chess players know what a repetition draw is, experienced players and Grandmasters especially do not make these mistakes. This was pressure, nerves, anxiety, expectation. It was also the resilience of the opponent.
Ultimately, the draw meant that China won the Gold medal and Ukraine had to settle for Silver. Georgia 1 took Bronze. Georgia 2 also finished in the top ten, so not a bad event at all for the home teams.
Russia did not go home empty handed, either. They won the Category A prize and individual medals went to Aleksandra Goryachkina (board two, Bronze) and Olga Girya (board five, Silver). Small consolation no doubt.
Final Top 10 Standings (Women) After Round 11:
Gold: China — 18 / 407.0 / 30.5 / 153
Silver: Ukraine — 18 / 395,5 / 30.0 / 154
Bronze: Georgia 1 — 17 / 375.0 / 28.0 / 153
Fourth: Russia — 16 / 379.5 / 30.5 / 146
Fifth: Hungary — 16 / 372.0 / 29.5 / 141
Sixth: Armenia — 16 / 366.0 / 27.0 / 155
Seventh: United States of America — 16 / 359.0 / 27.5 / 152
Eighth: India — 16 / 352,5 / 29.5 / 142
Ninth: Georgia 2 – 16 / 351.5 / 28.5 / 142
Tenth: Azerbaijan — 16 / 347.5 / 28.5 / 145.
And that was that for the 43rd Chess Olympiad. The 44th edition will be held in 2020, in Khanty-Mansiysk, Russia.