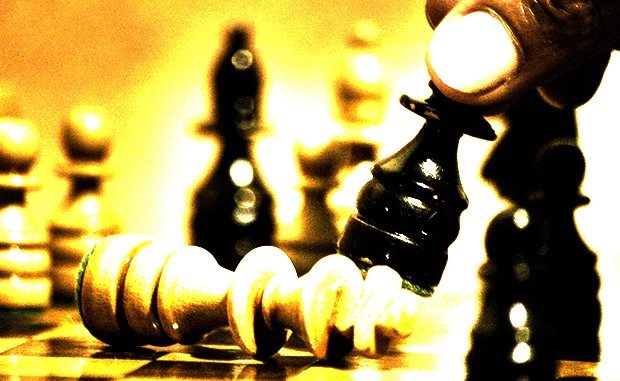 Hi! For today's annotated game, we look at an encounter between two of the most well known personalities in chess. Yasser Seirawan is perhaps best known these days for his top class online commentary during chess events. The fact that Yasser is a fund of knowledge when it comes to chess, is very clear to see during such commentary and it is also finely demonstrated in this game.
His opponent is Dutch hero, Jan Timman. Jan is a multiple times Dutch Champion as well as former World Championship candidate. He played the 1993 FIDE World Chess Championship against Anatoly Karpov, which saw his opponent winning 12.5-8.5. Now aged 67, he continues to play chess and has a rating of 2549 as of the July 2019 FIDE ratings.
The game was played in the Netherlands in 1990 and was unfortunately not a very positive experience for Jan Timman. Playing Black in the Nimzo-Indian Three Knights, his preparation is lacking and this soon lands him in trouble. His pieces become uncoordinated and end up treading on each other's feet.
Yasser Seirawan, on the other hand, seems to know where he is going right from the off. To say that he gets the better of the opening is I think an understatement. He totally outplays his opponent and soon has the game around his little finger. And then comes 10…Be5(?), after which his opponent is very much on the back foot.
I have to say, I have found this game to be one of the most enjoyable to play through. It is class on a chess board. And although there are a couple of eye opening moves, what is very striking is that most of White's play is just pure, good, logical, strategically sound chess. It is extremely illustrative to see how Yasser takes advantage of Jan's predicament, not letting him off of his heels for a moment.
Enjoy!
It is my aim to publish a new annotated game each Thursday on HOTCH. If you would like to suggest a game to be featured, you are very welcome to do so in the comments or drop me a line.