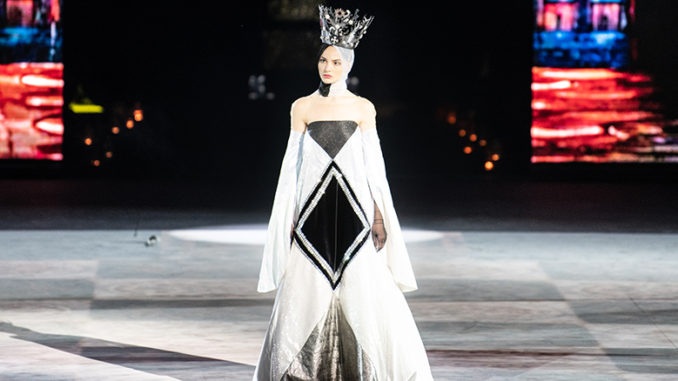 When the 43rd Chess Olympiad, began in Batumi, Georgia, no one would have predicted that Poland would be leading going into the tenth and penultimate round. However, since that opening round, there have been many twists and one of them is that the Polish team are having a fabulous event.
Up to this point, the eleventh seeds had won all but two of their matches. They had held Armenia and Azerbaijan to draws, which is no mean feat in itself. However, they had also defeated Russia, France, Ukraine and in the previous round, top seeds, the United States of America.
While it is true that Poland is not one of the top teams on paper, they have shown that they are certainly one of the top teams at this event and that rating points are irrelevant when it comes to sitting at a chess board on a certain day. Top of the standings was absolutely where they should be. One more good result against China in this round would see them with a real shot at Gold.
I am in no doubt that that good result was within their capabilities, especially when considering the results I have mentioned, above. However, it was not to be for them on the day. In fact, the team was brought down to Earth with a bump as China took a convincing 3-1 win. The match saw draws in Radoslaw Wojtaszek (2727) vs Yu Yangyi (2765) and Bu Xiangzhi (2712) vs Kacper Piorun (2612).
These were the middle boards. At each end, unfortunately for Poland, things did not go so well. On the top board, Ding Liren (2804) used his white pieces to great effect against Jan-Krzysztof Duda (2739).
The game was a Queen's Gambit Accepted and White got the better of the opening. This is often the case in the Queen's Gambit Accepted, however. The opening sees White obtaining great development and activity for the pawn; but, if Black can survive and gain equality, the player is simply a pawn to the good. Duda almost succeeded.
The diagram, above, shows the state of affairs at White's 26.Nxd6. Here, Black grabbed the piece, with 26…cxd6, but this seems vastly inferior compared to 26…Bxe6(!). After 27.e7(!) Ding had a very strong initiative. Following the rather forced 27…Re8, he continued powerfully, with 28.Ng5 Qg6 (…h6? Qh5!) 29.Rxd6 f4 30.Qh4 and saw a very big return on his investment.
The game continued 30…Qb1 31.Re1 and 31…Bf5(? …Bd7 is perhaps wisest, cutting off the d8-square, but Black is struggling anyway) did nothing to hold Ding from the d8-square. Duda had overlooked the knight on g5.
White struck with 32.Rd8(!), with a very commanding position. Black is unable to capture the White rook due to the threat of Nf7+ followed by exd8. 32…Bg6 was insufficient to hold Ding, who now had the bit between his teeth. There followed: 33.Rxb8 Rxb8 34.Qxf4 and Black was toast. A few moves later, China had the point.
On board four, Li Chao (2708) took another for them, this time with Black against Kamil Dragun (2568). This was an unbelievable game, really, for all the wrong reasons in a way. It was a very sharp game, which saw Dragun wasting no time in going for his opponent's King.
Unfortunately for him, he seemed to place all of his eggs in one basket and once his threat was liquidated, he was left with very little. In particular, he had a horrid light-squared bishop and vulnerable Kingside.
This all came together, when already in a difficult situation, Kamil played 37.Qe6(? show in the diagram, above) Li Chao struck hard with 37…Ng3 38.Rg4 Ne2+ 39.Kf2 Nc1 and the point was his.
This gave China the match 3-1 and saw them leapfrog Poland. This meant that they would have a share of the lead going into the final round. Joining them was the United States of America who took a narrow victory over Armenia. The match saw three draws and was decided on board three, when Samuel Shankland beat Hrant Melkumyan, who went drastically wrong as White in a sharp anti-Meran.
Elsewhere, England's good run of matches ended at the hands of Russia. They emerged victors by a point, as did France over Croatia. Azerbaijan also lost by a point, to Ukraine.
Top Standings After Round 10:
United States of America, China — 17
Poland, France, Russia — 16
India, Armenia, Ukraine, Germany, Czech Republic, England, Kazakhstan — 15.
In the Women's section, drawn matches were the order of the day among the top teams. China vs United States of America, Ukraine vs Russia, Azerbaijan vs Armenia, Vietnam vs Hungary, Spain vs Kazakhstan and Georgia 1 vs Czech Republic all saw 2-2 results.
This left the standings largely unchanged.
Top Standings (Women) After Round 10:
China — 17
Ukraine, United States of America, Armenia — 16
Russia, Georgia 1, Azerbaijan — 15.
All will be settled in the next round, then — please note the early start time if you intend to watch the round live …
Final Round 11 is on Friday 5th October, 11:00 local time. (check your time here.)