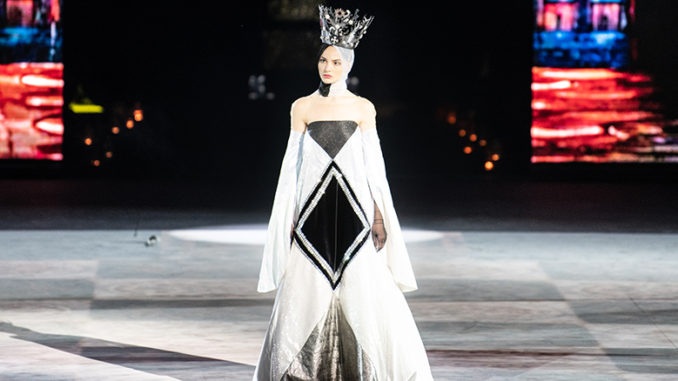 Round nine of the 43rd Chess Olympiad, in Batumi, Georgia, was by no means dull. It saw further change at the top of the standings. At this late stage (only two rounds left), we are getting close to deciding medals and losses hurt even more that usual.
By contrast, victories are sweeter. Perhaps, then, one can imagine the emotions involved when the United States of America (leaders going into the round) lost to Poland. The top seeds, losing to the eleventh seeds, is a huge shock for sure?
In truth, no. While I would not have predicted this result, it did not surprise me in the slightest. Poland have consistently performed to a very high standard in this Olympiad. Up to this stage, they had already beat Russia, France and Ukraine. They were certainly demonstrating that they were not going to be intimidated by any team or its ratings.
They clearly brought this attitude, and their fighting spirit, to this round. Though three out of the four games were drawn, no game was quick or easy.
Costly for the United States, was Hikaru Nakamura's (2763) loss to Kacper Piorun (2612). It has to be said that Nakamura's performance in this Olympiad has been rather lower than what we have come expect of him. Having started promisingly with a win in round one, he has had a string of draws and some rather uninspiring games. I think his performance rating in Batumi is somewhere in the 2500's and that is really concerning for someone of his level.
Nakamura chose the Scandinavian Defence in response to Piorun's 1.e4. As is often the case, White obtained an edge and mobilised rapidly. From early on, it was clear that Piorun was intending to just go for Nakamura's King, quickly lifting his rook to d3 and swinging his Queen over to h4.
The above diagram, shows the position upon Kacper's 24.Qh5. White's intentions, of throwing all he can at the Black Kingside, is clear to see. Though there is no immediate danger, Nakamura can not afford to ignore this, his King is not all that safely tucked away; and, with air around it, things can very quickly become precarious. Not only are moves like h2-h4 or even f2-f4 looking inviting for White, but Black must also be on his guard for Rdd3, ready to sacrifice the exchange on g5 and then swing the Rd3 over to the Kingside. These moves are not serious threats as yet, but it only takes one lapse of concentration and poor move to make them so.
And there were many ways to go wrong, here, but Hikaru played a very good move, 24…Be4(!) This is a very clever move, covering h7. The threat is now …Nf5, forking the Rg3 and d4. For example, if White would try to continue with his intentions, with 25.h4, Black simply responds with 25…Nf5. And the point is that 26.Rh3, is fruitless now, (and answers on a postcard as to what positive move White actually has), because of 26…Nxd4. This leaves Black a pawn to the good, White's Be2 is en prise and h7 is now fully covered by the Be4. Nakamura would have a huge position, here.
Kacper could well have missed 24…Be4, because he went for consolidation and simplification, with 25.Re3 (Ng4 was available with …Nf5 rather essential for Black. 26.Rh3 Nxd4 27.Bd3 Kg8 28.Nh6+ should see a draw). Play saw Black solving his problems and I can imagine that Hikaru will have been quite satisfied, but with Kacper perhaps feeling that he should be doing a bit better. In hindsight, 24.Qh5 was perhaps a bit hasty and should probably have given way to 24.c5(!)
Just when it looked like Hikaru was on his way to yet another draw, his 34…exd4 (shown in the diagram, above) was a mistake. I know that Hikaru is a quality player and I am a peasant, but I really don't understand this decision, I have to say. It just looks terribly wrong and it is. The move allowed Piorun activity again and Black's Queen was exposed. Where are the positives for Black after 35.Rdxd4? At first I thought that perhaps Hikaru had intended to go Queen for two rooks, but White's Queen would be way better in that case.
If he did intend that, he rightly changed his mind, playing 35…Qf7, which was his best option. But best option does not necessarily translate to good option. Simpy put, White was sitting pretty again. And from here, Black was not going to solve his problems. Kacper Piorun converted the advantage very nicely and had the point in 60.
This meant that the United States needed Fabiano Caruana (2827) to win his game against Jan-Krzysztof Duda (2739) to save the match. And it looked like he just might when he obtained the better endgame. The imbalanced material position (three pawns and rook for White vs pawn, bishop, rook for Black) is the type that separates the best from the rest when it comes to endgame technique. When the pawns were gone, the position was a technical draw and though Fabiano tried (for 118-moves!) Duda held on for the half point.
This sealed the match victory for Poland, 2.5-1.5 — a very good performance indeed! With this result, they went to the top of the standings, an amazing position to be in with two rounds left. They are trailed, only just, by the United States, China (who won their match against Azerbaijan 2.5-1.5), Armenia and … England (!) who are also performing extremely well in this Olympiad.
It is all between these teams, now. And, the way things are going, bets are off.
Top Standings After Round 9:
Poland — 16
United States of America, China, Armenia, England — 15
France, Russia, Germany, Croatia — 14.
In the Women's Section, China put in a convincing showing against Kazakhstan to win their match 3-1. The Chinese players asserted themselves on the lower boards, where they validated some ratings advantage.
Though the match never looked in doubt for China, it was not a completely one-sided matter by any means. Though Tingjie Lei (2468) completely out-played Gulmira Dauletova (2263) on the fourth board, Guliskhan Nakhbayeva (2394) looked to be doing fine for Kazakhstan against China's Huang Qian (2446). In the semi-slav, there was little to separate them, until White grabbed a pawn with 36…Bxa5(? Nc5 was better).
As you can see from the diagram, above, it seems that Guliskhan had completely taken her eyes off her Queen. Either that, or she intended a rather (well, very) dubious exchange sacrifice. Huang's 36…h5(!) demonstrated the Queen's predicament. With no safe square, 37.Bxc7 hxg4 38.Rxc6 was the best that Guliskhan could hope for, though losing by a solar system. Unfortunately, she played the inferior 38.Bxd6 and was soon resigning.
This result put China in the lead, but they have three teams on their heels. These are Ukraine (who drew against Azerbaijan), Armenia (who beat Iran 3-1) and the United States (beat Hungary 2.5-1.5). Elsewhere, Russia beat Romania 3-1 and are just behind along with Azerbaijan (who drew with Ukraine) and Georgia 1. The home team had a good round, beating Mongolia 3-1.
Top Standings (Women) After Round 9:
China — 16
Ukraine, Armenia, United States of America — 15
Russia, Azerbaijan, Georgia 1 — 14.
Round 10 is on Monday 4th October, 15:00 local time. (check your time here.)