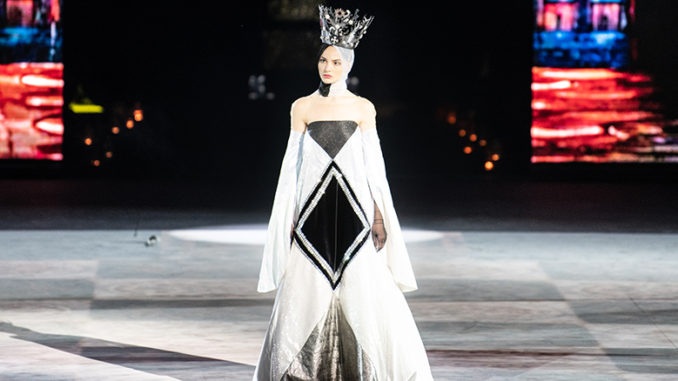 The 43rd Chess Olympiad in Batumi, Georgia, saw Azerbaijan and Poland at the top of the standings after round six. The only ones still on a clean sweep of matches, very little separated them. In round seven, they faced off against each other in what was a rather exciting tie.
Both teams had shown impressive form thus far and if they were up for a fight, could potentially begin to take hold of the title. A win for either of them would certainly start to leave some of the other top teams out of the title race without some help from the opposition.
Unfortunately, the match itself did not really live up to this build up. Neither team was in the mood to take risks or push the boat out. The games were in fact rather tame and cases of steady liquidation and simplification. Objectively speaking, this is an understandable decision. However, it is also slightly disappointing not to have seen a good fight. Will it also prove to be a wasted opportunity that comes back to bite them later on?
Well, the chances of this increased certainly increased, as the United States beat Croatia 3-1 to join Azerbaijan and Poland at the top of the standings with six wins and a draw.
With Fabiano Caruana and Hikaru Nakamura drawing with black, it seems that the United States approach to this match could well have been to take it to the opponents with the white pieces. Wesley So (2776) certainly did not mess about on board two against Marin Bosiocic (2600). Playing the white side of a Sicilian Najdorf, the American Grandmaster showed complete authority.
So was already considerably better upon his 19.f5, striking at the airy Black Kingside. The move also threatened to open up the position, which was a serious matter in itself due to Black's uncastled King. Steadily, Marin's position deteriorated and they arrived at the situation, below.
Here, So struck with 23.Bxh5 (Bg5 was also perfectly good) and after 23…Nxh5 24.Rxh5, Marin's position was profoundly losing already. 24…Rg8(?) then worsened things, allowing 25.Qh7 and resignation followed a few moves later.
Samuel Shankland (2722) was not backwards about coming forwards either. He played Ante Brkic (2565) on board four. In another Sicilian, Shankland wasted no time in taking space and opening up the g-file towards Brkic's King. Black handled things relatively well all-in-all, but in the end, White was the more active and his light-squared bishop trumped that of Black's, situated on the dark squares.
The position above, shows the situation upon Black's 34…Kd8. If one is carrying out these types of manoeuvres with one's King, it tends to be because something has gone wrong. Not only is the King now in the centre having been castled on the Kingside, but it is precariously opposite the White rook on d1. That was not the only concern, though and White's next showed that all too well — 35.Bxb7(!).
Here, White is undeniably in command and it is a very tough ask for Black to survive. Most testing seems to be 35…Re5 but after 36.Bd5, White is a pawn to the good. The game might take some grinding out, but it should be 1-0 from here. Any chance of a miracle would depend on Black maintaining pieces. As it was, the point was moot as Brkic went for 35…Qxb7, which was far too complicit and saw Shankland soon picking off another pawn and picking up the point.
Elsewhere, Armenia were defeating Spain, 3-1 and France were taking the same win over Hungary. India beat Egypt 2-5-1.5 and England had the same result over Argentina. Norway also continue to perform well on +4 =2 -1.
2-2 results were recorded in Ukraine vs China, Germany vs Netherlands, Czech Republic vs Israel and Serbia held Russia.
What do you make of Russia's performance, dear reader? I have to say, I am really bemused. It is not necessarily the results, (as surprising as some have been), but they almost seem disinterested — bored even. This match saw draws for them with black, Sergey Karjakin (2760) against Dusan Popovic (2517) and Nikita Vitiugov (2726) against Milan Zajic (2497).
Considering their ratings advantage, did they bank on the White pieces to decide the match? It started well, with Vladimir Kramnik (2779) besting Milos Roganovic (2527). However, Dmitry Jakovenko (2747) lost to Marko Nenezic (2495).
Top Standings after Round 7:
Azerbaijan, Poland, United States of America — 13
Armenia — 12
India, Spain, Israel, France, China, Ukraine, Germany, Czech Republic, Netherlands, England — 11.
Round eight sees some pretty big ties, with the United States going up against Azerbaijan and Armenia taking on Poland. Czech Republic vs India and France vs Israel are not to be ignored either.
The Women's section saw different fortunes for the United States of America. They were handed their first loss by Armenia. The match saw Armenia dominate on their White boards, with wins by Elina Danielian (2409) over Anna Zatonskih (2431) and Anna M. Sargsyan over Sabina-Francesca Foisor (2311).
Lilit Mkrtchian's (2384) draw with black against Irina Krush (2423), meant that Maria Kursova's (2289) loss to Jennifer Yu (2268 … but on 6.5/7 and performing at 2529!) did not change the match outcome — 2.5-1.5 in favour of Armenia. With this result, Armenia moved to the top of the standings. They have won all but one of their matches with no losses.
Just behind Armenia are China and Ukraine. They won their matches against Netherlands and Iran, respectively. Iran put up fierce resistance, however, with Mariya Muzychuk (2533) recording the only decisive game, as White against Mitra Hejazipour (2254). Although a loss, this was a very good performance from Iran, who gave quite a few rating (not to mention experience) points to their opponents.
Along with China and Ukraine, Georgia 1 are also still right up there chasing Armenia. The home team drew with India in this round in a match that saw no decisive games. Russia had a 3-1 result over Greece, but they remain way down the standings due to their two losses and their goose seems cooked now.
By contrast, the Romanian team are performing fabulously. Seeded 20, they sit in fifth place at this stage, with +6 =0 -1. Eighteenth seeds, Italy, are also putting in a noteworthy performance thus far, in ninth with +5 =1 -1.
Top Standings (Women) after Round 7:
Armenia — 13
China, Ukraine, Georgia 1, Romania — 12
United States of America, India, Azerbaijan, Italy, Hungary, Georgia 2, Kazakhstan — 11.
Round 8 is on Tuesday 2nd October, 15:00 local time. (check your time here.)