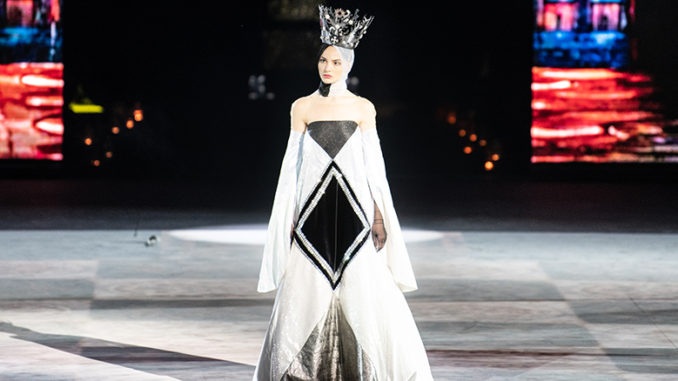 Those competing in the 43rd Chess Olympiad, underway in Batumi, Georgia, had a chance to rest up a bit on Saturday as there was no play. It would be a brief rest, however, as they were back at the boards on Sunday. They would be hoping for no ill effects from the day off.
Azerbaijan certainly didn't have any. They came out and brought the Czech Republic down to Earth with a bump — or, rather, a 3-1 defeat. Boards two and four were drawn. However, Shakhriyar Mamedyarov (2820) got the better of David Navara (2740), winning a piece ultimately. Arkadij Naiditsch (2721) also beat Zbynek Hracek (2557) and this ended the Czech Republic's unbeaten run.
It is Poland, however, who are taking this Olympiad by storm so far. They extended their clean sweep of matches by beating Ukraine in this round. With draws on the lower boards, a blunder on the top board by Vassily Ivanchuk (2710) proved very costly.
Playing Black in an English Opening against Jan-Krzysztof Duda (2739), Vassily found his Kingside under immense pressure and actually ended up castling short and then moving his King back into the centre not too long after. Play saw them arrive at the following position, with Duda having played 31.Rcg1.
The threat, here, is towards the knight on g6. Specifically, White has e5-e6, when the King must leave the defence of the piece. If …Kg7, White just nudges his h-pawn to h5. Black is actually in some trouble, here, because the h-pawn is a thorn in his side and threatening to steadily work up the board anyway.
Perhaps this is why Ivanchuk blundered as horribly as he did, with 31…Rh8(??) It just goes to show that sometimes we chess players can become so obsessed with one part of the board (in this case one piece on the board) that we take our eyes off of other important factors.
In this case, Ivanchuk completely forgot the uneasy situation of his Ng6. And, even more importantly, the h-pawn was not the only bit with evil intentions. Duda demonstrated this with his 32.e6+(!) As explained above, this will win the knight and Ivanchuk resigned — probably half out of disgust.
Poland and Azerbaijan go top, then, the only teams in the section with 6/6. Accordingly, they will play each other in the next round and I think it will be very interesting. Poland will be ratings underdogs, but after their victory over Russia a couple of rounds ago, rating means nothing.
The next best behind Poland, is the United States of America, who got back to their winning ways after their draw against Israel in round five. I really can't see the team being at all satisfied with that result and they came out against Bosnia & Herzegovina with their sleeves rolled up. They left nothing to chance, winning the match 3.5-0.5. They play Croatia in the next round and will no doubt be wanting a similar showing, especially with the leaders going up against each other.
China and Netherlands complete the top five. So far, the Dutch team have only dropped one match, to the United States. They are paired against Germany in the next round and should they manage to pull off a win, could be in with a share of the lead going into round eight.
Russia are still playing catch up after their defeat at the hands of Poland in round four. They drew with India in this round and to be quite honest are not looking like a team with aspirations in this Olympiad.
Top Standings after Round 6:
Azerbaijan, Poland — 12
United States of America — 11
China, Netherlands, Israel, Armenia, Czech Republic, Ukraine, Germany, Croatia, Belarus, Egypt — 10.
The Women's section saw the United States of America held to a 2-2 draw by India. It was a very competitive match, with every game decisive. The American ladies maintain their lead of this section, but they are followed extremely closely by Georgia 1, (who defeated Georgia 2 2.5-1.5), and Armenia.
Armenia faced Russia in this round and gave them a real dusting over, 3-1. Lilit Mkrtchian (2384) got the best of Aleksandra Goryachkina (2535), who fell on her own sword. With Mkrtchian playing the White side of a Meran, the game arrived at the following position, with 33.Qa6.
Here, White is already slightly better and making the most of her two bishops. Black's pieces are not great, especially the knights, and e6 is shaking in its shoes. This while having little to no concerns herself — apart from making sure she does not allow tricks like …Rxc1 and …Ne2+.
As it turned out, Goryachkina had something else in mind and went for 33…Nxg2(??) Whatever the idea was, here, it was not viable. I am going to assume that Aleksandra mis-calculated, because if it was speculative then it shows more than a touch of desperation.
After 34.Kxg2 Nh4+ 35.Kf1 Nf3 36.Bf4 there was clearly nothing there for the Russian and she was resigning not too long after. The other win came from Siranush Ghukasyan (2205), who took a point from Natalija Pogonina (2469).
There was also some tension going on in the match between Ukraine and China. With two draws and a win for Mariya Muzychuk (2533) against Yang Shen (2464), Anna Ushenina (2451) just had to draw against Qian Huang (2446) to decide the match in Ukraine's favour.
She got a promising position in order to do that, too. Unfortunately, she was let down by her calculations and ended up losing. This let China off the hook with a draw. This result will be felt by Ukraine, it was a good opportunity to leapfrog China and join the leaders.
Top Standings (Women) After Round 6:
United States of America, Georgia 1, Armenia — 11
China, India, Ukraine, Azerbaijan, Italy, Uzbekistan, Iran, Netherlands, Romania — 10
Round 7 is on Monday 1st October, 15:00 local time. (check your time here.)