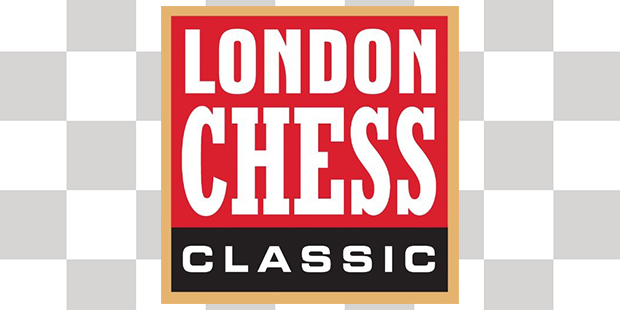 The 8th London Chess Classic, got underway in Olympia, London, on Friday 9th December.
Round 1 was a largely decisive day, with only two games ending in a draw. These were Caruana-Anand, which was an English Opening, in which neither player seemed to want to sharpen things up when given the opportunity. 26…exf4 may have offered Anand more than his chosen …c5; and, when Caruana did not go for 32. e4-e5, it was already looking like the players didn't really want to get in to it. The draw was eventually agreed in 44-moves, not a huge surprise. The ceasefire was declared a lot quicker in Giri-Vachier-Lagrave. Their Najdorf had hardly got started before they were repeating moves.
Luckily, there was excitement elsewhere, with the rest of the games producing points. Hikaru Nakamura had a very bad day at the office, blundering badly in his game against Wesley So. Already lagging somewhat in development, Nakamura went for 13.Ne2… (D)
And here there is an important question: When is a pin not a pin? Answer: When your own piece is also not the safest. That is what happened in this instance, the move allowed 13…Nxe4(!) and the point was not especially the pawn, but the activity and initiative that Black had been handed on a plate. White never recovered. A good part of that was that Black never allowed him to, So making the absolute most of his chance.
Michael Adams also let things slip, as Black against Levon Aronian. White didn't have the best of openings, to be fair and ended up quite passive. 26.Bg3 tempted Black with a pawn and this was accepted with …Qxa2. From here White had good activity and ended up getting his investment back. 33…Ka8(??) allowed 34.Rxd8 Rxd8 35.Qf6 and Black had a knight and rook problem. It is implausible to consider that Michael Adams missed this possibility, his calculation must have gone wrong somewhere after this point. However, after 35…Nc4 36.Qxd8+, he was a rook down without compensation. Resignation followed not long after, when he was in the unpleasant situation of having to hang his Queen in order to save a very quick mate. (D)
The by now long established grudge pairing between Veselin Topalov and Vladimir Kramnik, saw the latter emerging the more satisfied. In the fianchetto Grunfeld, Topalov's 15…Rd8(?) allowed Kramnik to advance his c-pawn and this became a real thorn in Black's side, getting all the way to the 7th rank. White obtained full control in the game, and Black's chances of resistance became non-existent and the Bulgarian was soon resigning.
This leaves a 3-way tie at the top, then, but it is very early days and there is a lot of chess left. Round 2 is on Saturday December 10th, 14:00 GMT (check your time here.).