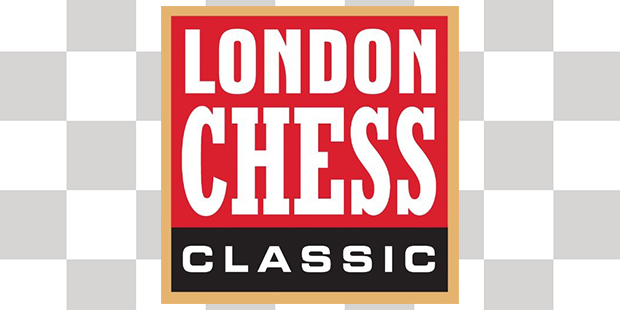 The London Chess Classic 2016, continued with Round-2 on December 10th. It saw Wesley So take sole lead, thanks to a nice win over Michael Adams.
In truth, the American Grandmaster was dramatically helped to the win by his English opponent, who blundered in no small fashion, with 37…Nc7(??). This allowed White to press strongly with 38.f5! and from here there was no way back. Adams was soon resigning the point — his second in as many rounds. By contrast, So made it 2/2.
Elsewhere, Viswanathan Anand also took a point, at the expense of Maxime Vachier-Lagrave. The Indian came out prepared in their Najdorf Sicilian and the Frenchman gave him a bit too much freedom in the opening, which left White with the best of things. 11…Rxc3, sacrificing the exchange but with compensation, seems to have been a testing way for Black to proceed, but unfortunately Vachier-Lagrave played more quietly and this offered Anand too little resistance. Anand wasn't at his sharpest ever, either, opting for the reserved 21.Be5 over the more powerful 21.Nxe4. This gave his opponent some fighting chances, but just when Black might have thought he was standing his ground, there came the exchange sacrifice of 24.Rxd5(!) which left White with the best of things and Black with the wrong material to fight with. Anand converted without a problem, as one would expect.
The other victim of the round was Veselin Topalov, who went down as White against Fabiano Caruana. Topalov played a very bold Advance French, expanding on the Kingside and obtaining very good play. The open g-file allowed him to establish a rook on Black's second rank and an advanced passed pawn was also thrown into the equation. To be fair, it was a very scrappy game, and the players will probably not enjoy looking it over with their engines afterwards. For the spectators, though, (not to mention chess bloggers), it was a very exciting and tense game. Unfortunately for Topalov, he was the one to make the final error, his 35.Nd2(??) allowed Black to take the game in a firm grip with 35…dxc3! After 36.Nc4 the real killer move was 36…Re8!! From here, White's game was done and the Bulgarian joined Michael Adams on -2.
The draws of the round came from Giri-Nakamura, who discussed the King's Indian, briefly, but didn't really get into much of a debate. The Queen's coming off at move 9 was probably a bit of an early indicator, and neither seemed interested in getting up to very much. A rather eventless draw, really.
Vladimir Kramnik resurrected a Queen's Indian from 1961 in his draw against Levon Aronian, who dealt with it in his own way. It was an interesting tussle, with some very good prophylactic chess. White got the best of the play, but 26.Qd2 allowed Black an out, (25.Rxe6 may have given more margin for error), and the game was drawn.
All of this leaves Wesley So in sole lead of the tournament, but it is of course very early days.
So — 2.0
Anand, Caruana, Aronian, Kramnik — 1.5
Giri — 1.0
Nakamura, Vachier-Lagrave — 0.5
Adams, Topalov — 0.0