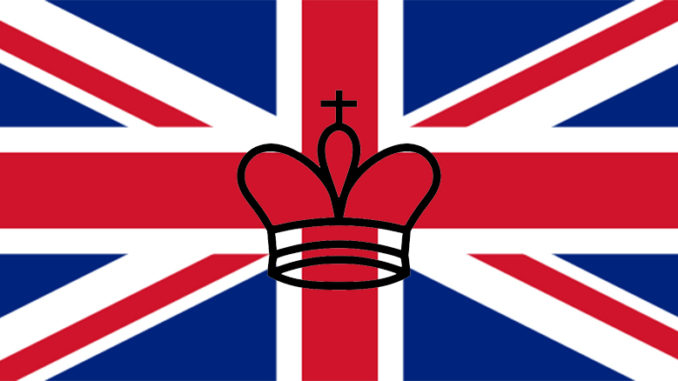 Grandmaster, Michael Adams, was just seventeen years old when he won his first British Chess Championships. That was in 1989, the year in which the Lexus car was launched, George Bush Snr. was sworn in as 43rd President of the United States and Microsoft released its Office suite.
The years since have seen both good and bad going on in the world. However, where Adams is concerned, there has been much to smile about. Further national titles have followed, in 1997 (jointly with Matthew Sadler), 2010, 2011, 2016. And, just days ago, at the finely-seasoned age of 46, he has won it for sixth time.
This year, the Championships were held in Hull, between July 27th and August 5th. Along with Adams, David Howell, Luke McShane, Daniel Gormally, Lawrence Trent, Gawain Jones and Nicholas Pert, were also among the hopefuls.
And they were all in the mix, with defending Champion, Gawain Jones taking a half point lead after five of the nine scheduled rounds. Gawain had actually only dropped half a point up to that stage, (drawing with former Champion, David Howell in round five), but unfortunately for him, the second half of the tournament would not go his way. He took no full points from the four remaining games and would lose to Michael Adams in round seven.
As for Adams himself, his point from Jones was one of three earned during the last four rounds. This would give him a finish of 7/9. Unfortunately for him, Luke McShane was also having a late surge, earning 3.5-points from his final four games. This included one over David Howell in the final round, which took Luke to 7/9 and deprived Mickey of outright victory. The 2018 Championships, then, would go to a play-off.
The play-off format consisted of 5 possible games. First would be two of G/20 + 10. If still tied, there would be two of G/5 + 3 and if that didn't resolve matters, there would be a decisive 'Armageddon' game. This wasn't needed. The players shared the first two games, both winning with white. However, Adams dominated the blitz games, winning them both to take the title.
One has to feel for Luke McShane to be deprived of his first national title via play-offs. And it is an unpleasant case of deja vu, due to the fact that Gawain Jones had also defeated him in play-offs to win the title last year. This being said, Luke can be very proud of his performance in the tournament, to be bested by the strong and experienced Michael Adams in blitz is certainly no disgrace. A so-called chess part-timer these days, it makes one wonder just what Luke would be capable of if he could (would?) devote more time to his chess.
Top Standings:
Adams — 7.0
McShane — 7.0
Howell, Jones — 6.5
Pert, Fodor, Ghasi, Gormally, Fernandez, Arkell, Eggleston — 6.0
Hawkins, Tan, Wells, Palliser, Trent, McPhillips, Robertson — 5.5
Adair, Ward, Hebden, Houska, Macklin, Zakarian, Kalavannan, Pritchett — 5.0
As shown in the above standings, Jovanka Houska emerged the top female player of the event once again. Since 2008, she has been British Champion 8 times. Her 5/9 this year was enough to edge it from Akshaya Kalaiyalahan, herself a two-times Champion. After a solid first half of the tournament, a couple of losses in the second half (one to Lawrence Trent) cost her dear.