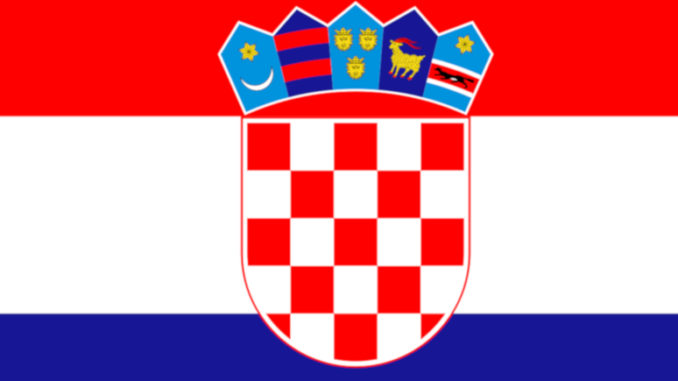 The first rest day of the Croatia Grand Chess Tour 2019, saw a three-way-tie at the top of the standings. With six of the eleven rounds played, Wesley So, Ian Nepomniachtchi and Magnus Carlsen, were setting the pace with 4.0/6. Nepomniachtchi will be kicking himself, however, a loss for him to Ding Liren would prevent him from snatching sole lead.
Magnus Carlsen, of course, started the tournament strongly, with a win over Anish Giri in the opening round. Something that he will no doubt have been looking to build on. Unfortunately for him, his next two rounds were against two of the most resilient players in the game, Viswanathan Anand and Fabiano Caruana. This saw round two against Anand ending up a 78-mover, which yielded 'only' a half point for Magnus. The same for the 68-mover against Caruana in the following round.
I wonder if these two games might offer a little bit of explanation for Magnus perhaps letting a chance slip against Shakhriyar Mamedyarov in round four? Mamedyarov certainly didn't have the best of opening outcomes, as Black, in their English Opening. He was perhaps guilty of playing a little too routine and this saw Carlsen with some initiative upon his opponent's 11…Bb7 (diagram, below).
Here, the World Champion's 12.Ng5 looks like a rather elaborate way of defending e4, when there are other alternatives available. However, the move is very to the point and not really a defensive one. Not only is e4 defended, but the f7 square is targetted also. There is also the possibility of White carrying out the maneuver Qg4 and Qh4, to threaten mate down the h-file. This is not something that Black can afford to ignore. A further point to 12.Ng5 is that it is not easy for the knight to be booted away from that square any time soon.
Play continued 12…cxd4, and here, Magnus lunged a little with 13.Qg4. This is of course true to the idea of setting up mate along the h-file, but it is easily defended against for now, with …Nd7 (going to f6) and this is what Shakh did. Had Magnus played 13.Bc4, developing another piece and continuing to build up on f7, we may have seen a different outcome to this game. The pressure (shown in the next diagram) would not have been insignificant, I feel.
After 13.Qg4 Nd7 14.Qh3 Nf6, Mamedyarov's development seemed transformed and he was easily on terms. Carlsen soon found himself shut out along the h-file, with the black knight coming to h5. And this is really why I am wondering if the two long games in the previous rounds had had any effect on the World Champion. He is not one to settle for a good move, normally, he wants to play the optimum move and that seems to have been 13.Bc4 in this instance.
As it was, the game turned into a rather unbalanced affair, with Mamedyarov surrendering a rook for knight and pawn. Rather crucially, Black's Queen was able to occupy the d5-square and have some influence on the game. This is something that would not have been the case with White's bishop on c4. In the end, the topsy-turvy game saw shared spoils yet again.
Another draw, with nemesis Sergey Karjakin, would follow in round five, before Magnus was back to his winning ways in round six, getting the better of Hikaru Nakamura. A good way for the World Champion to go into the rest day, then.
Wesley So has experienced the same run so far in the tournament. After opening with a win over Ding Liren, he then drew his next four games — against Vachier-Lagrave, Giri, Anand, and Caruana. Like Carlsen, the sixth round saw a full point again, but at the expense of Shakhriyar Mamedyarov. Shak seems out of sorts so far in this tournament. His game against So was really a further example of that.
The game was a King's Indian Reti, with Mamedyarov playing Black. I don't think he will have been unsatisfied with the outcome of his opening campaign. The diagram, below, shows the situation at Black's 19th move, with White having played 19.Bf2.
Here, Shakh opted for the very bold (to be rather diplomatic) 19…g5. This move is rather out of context. Perhaps Mamedyarov misjudged the position and had a delusion of grandeur, perhaps he just got impatient, but he was not really in the position to be playing aggressive moves. His position had some issues that really needed attention. 19…Kf7 was a solid idea, for example and perhaps 19…Rac8 may have been prudent, especially considering what happened next.
So continued: 20.c6(!) Bxc6 21.Nd4 Bb7 22.Nb5 and all of a sudden, White was becoming very active. Shakh tried to exchange his way out of trouble, but 22…Rxe1+ 23.Rxe1 Re8 24.Nxc7 Rxe1+ 25.Qxe1 saw White very much in control of things. A move or two later, So really had his tail up, as things went from very bad to worse for his opponent, who was resigning on move 29.
I don't know about you, but in my opinion, Ian Nepomniachtchi is playing some of his best chess lately. Not only did he win the Moscow Grand Prix a couple of months ago, but he started the year placing third at the Tata Steel Chess Tournament and was part of Russia's victorious team at this year's World Team Chess Championships.
This tournament has seen Ian opening his campaign with three wins on the spin. He outplayed Viswanathan Anand with the Black pieces in round one, winning in 32 moves. Wins also came against Fabiano Caruana in round two, and Shakhriyar Mamedyarov in round three. This win also came with the black pieces.
The diagram, above, shows the situation upon Nepomniachtchi's 26…h4, with the situation turning in his favour. Shakh's response, 27.Ne5(?) seeks to create some complications. Whether this is correct or not, is a matter of debate. However, while 27.Nh2 was perhaps better, it would see Ian with a solid upper hand after either …Bf5 or …Bd7. As it was, Nepomniachtchi declined the knight on e5 and continued with 27…h3, his eyes firmly set on the White King. And this served him well, with Mamedyarov's position crumbling in just a few more moves.
Full Standings after round 6 of 11:
So, Nepomniachtchi, Carlsen — 4.0
Caruana, Ding, Aronian — 3.5
Anand, Vachier-Lagrave, Karjakin — 2.5
Giri, Mamedyarov, Nakamura — 2.0