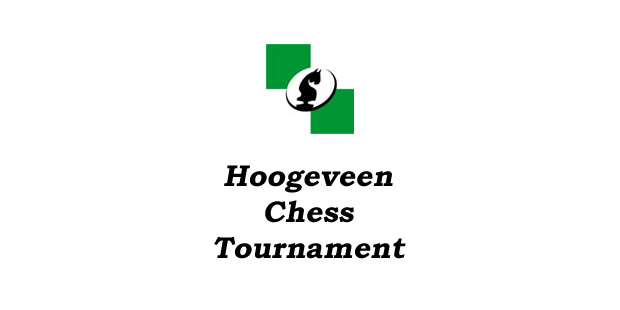 The Hoogeveen Chess Tournament got underway in the Netherlands over the weekend. Located in the province of Drenthe ('dren-ter'), Hoogeveen (hoe-ger-vein) has hosted chess players for this event since 1997. The tournament has seen a few guises, but now sees an international 'Open' event, contested over nine rounds and two Amateur groups of eight rounds. Also, during the tournament, there will be two master matches, one being between Nigel Short and Yifan Hou and the other being between two Dutch favourites, Ivan Sokolov and Jorden Van Foreest. These matches will be over six rounds.
Held in the beautiful town hall of Hoogeveen, play got underway on Sunday and saw mixed fortunes. In Short-Hou, White obtained a large initiative and Black was always defending. However, even with a large edge, Short found his opponent extremely resilient and could not quite break through to convert his advantage.
Sokolov-Van Foreest saw White have a better result, notching up the full point. The deciding factor in this game was Black either missing or rejecting a couple of strong tests towards White. The first was 20…Ncxd5, investing a piece for two pawns and a very active stance. Then, shortly afterwards, 23…f5, which would have seen White struggling to maintain any advantage. As it was, Black's position deteriorated under White's pressure and mate was inevitable when he resigned.
Standings:
Short ½ vs ½ Hou
Sokolov 1 vs 0 Van Foreest
Round 2 will take place on Monday 17th October. I will round up the other sections a little further in to the tournament.