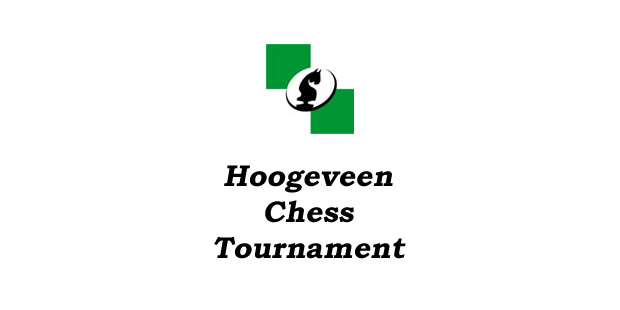 The final round of the Hoogeveen Masters tournament was played on Saturday 22nd October. It saw Ivan Sokolov seal victory over Jorden Van Foreest, with a very comfortable draw. Being a point ahead going in to this round, Sokolov only needed to avoid losing in order to decide things in his favour. Their match had followed a pattern thus far, of all games being decided and won by White. Van Foreest would, therefore, need to keep that pattern going in order to draw the match. Unfortunately for him, he couldn't manage it.
In the Scotch Game, his decision to go on a pawn hunt proved costly to him. His 15.Qa5 was out of context and 17.Qxc7 did very little other than opening the c-file for his opponent — not ideal with White having castled long. Sokolov built up a very strong initiative and White had to make some very good moves at crucial times to save the point. This he did manage to do, however; but, in his situation the draw was not enough.
Sokolov won the match 3½-2½.
Nigel Short had already sealed victory in his match against Yifan Hou. It was just as well really, as he got well and truly caught in their final game. The problem for Nigel, playing Black in a Ruy, was that his King was neglected by his own pieces. 25…g6, gave White a weakness to probe, and unlike Black, she had her forces on the right side of the board and her Queen's rook ready to swing over in support. Black's 27…Nb6 (?? …Kh8 was essential) provided White with the opportunity to strike in decisive fashion, which she duly did. From here, Black was doomed, and facing heavy material loss or mate. A nice game by Hou, but unfortunately a little too late for her to do anything in the match other than reduce the scale of her defeat.
Short wins by a point, 3½-2½.
My congratulations to Short and Sokolov on their victory. I think Yifan Hou will be a little disappointed to have not performed better, she produced little of the sparkle that we have come to associate with her. However, it has to be said that she was not given much opportunity by her opponent, who played a very tight and controlled match. Jorden Van Foreest will also be rather disappointed, by his final game especially, his match with Sokolov was hugely exciting, filled with fighting chess and punch and counter-punch. Really, it deserved to be a 3-3 affair, but Van Foreest had a very bad day at the office in round six. Still, he has shown a little of what he is capable of and I am sure we will be hearing a lot more of him.