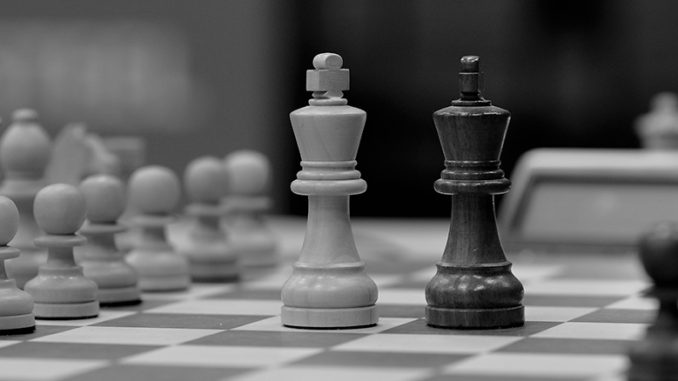 Hi again dear reader! With the Norway Chess Tournament 2019 just around the corner, (June 3-15), I thought it would be a nice idea to take a look at a game from one of their previous editions. It is from their 2014 tournament and sees Alexander Grischuk facing off against Fabiano Caruana.
The game was played in the first round and is a Benoni Defence, with Grischuk White. His 1.d4 perhaps already signalled that he wanted to mix things up as he mostly opens with 1.e4. Perhaps this showed a little, as the Russian did not get very much from the opening. His American opponent looked the better prepared and will probably have been the more content.
Worthy of note in this game, is the early rook sortie by Caruana, which sees the King's rook transferred from e8, to e4, to b4 by move 12. Black's dark-squared bishop also becomes a very nice piece, fianchetto'd on g7. Coupled together, these pieces become very influential upon the position.
---

---
With Caruana controlling Grischuk's efforts, while making his own on the Queenside, I think that it is fair to say that White is not allowed to play this game with much ambition. To make matters worse for the Russian, he saddles himself with time pressure, and this is detrimental to him at crucial stages. It is most likely to blame for the fatal error of 38.Qa2(??) which loses on the spot — there were more credible options.
Despite this loss, Alexander Grischuk would finish the tournament in 3rd place with 5/9. Fabiano Caruana would be just a half point behind, with 4.5/9. The tournament was won by Sergey Karjakin, with 6/9, just pipping home favourite, Magnus Carlsen, who finished on 5.5/9.
I publish a new annotated game each Thursday on HOTCH. If you would like to suggest a game to be featured, you are very welcome to do so in the comments or drop me a line.