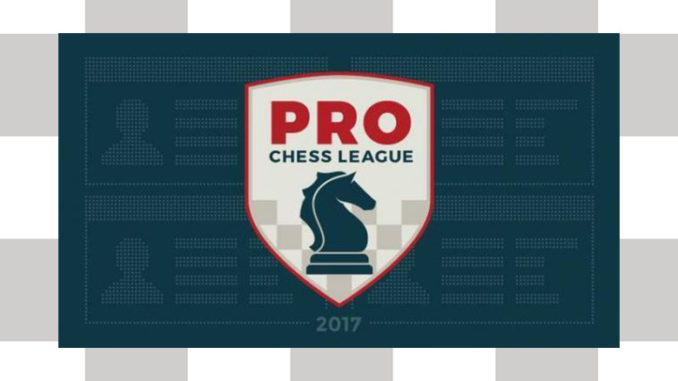 The inaugural Chess PRO League kicks of tomorrow, Wednesday 11th January and will run until March. Formerly known as the US Chess League, which saw teams from the 50 states of America taking part, the event has now been expanded to include teams from 5 continents around the world.
Teams
In total, 48 teams have registered to compete, with the United States leading the way with 20 of them. Europe is the second largest contingent, fielding 16 teams. In addition, there are 2 teams from Canada, 2 from South America, 2 from Asia, 4 from India and 3 from Africa. Unfortunately, there is no seeding information that I can find, but the Miami Champions (boasting Nakamura, Dominguez Perez and Jobava among its players, as well as Women's US Champion, Nazi Paikidze) will be right up there with the favourites.
It's not quite that simple, however, this is a rapid chess event and that brings an element of unpredictability to things. The Montreal ChessBrahs, (including Caruana, Chao, van Kampen, van Foreest), are no measly team either. Infact, there are many teams in the competition with the potential to pull of a surprise or even a real shock.
As has been shown, above, the Chess PRO (Professional Rapid Online) League contains some big names, World Champion, Magnus Carlsen also competes, for the Norway Gnomes. We'll also see the likes of Wesley So, Maxime Vachier-Lagrave, Nigel Short, Etienne Bacrot, Shakhriyar Mamedyarov and Ray Robson having a go for their respective teams.
Full list of teams and players.
Format
The event has a very interesting format, which sees the teams organised into 4 groups of 12. These are 'Blue', 'Red', 'Green', and 'Orange' and are allocated based on locality and timezone.
Matches themselves will be played each Wednesday, throughout the day due to the different timezones. Each team must field 4 players, with an average rating of under 2500 (FIDE). 3 of the players must be locally based but 1 can be based anywhere. The games will be 15-minute rapid games, with move increments of 2 seconds.
All games will be played using Chess.com's live server and their Chess TV will have live coverage. Interestingly, matches are not restricted to boards, but each player of one team will play each player of the opposing team. This means there will be 16 games per match and that strong players will not only be playing other strong players. This, coupled with the rapid format, means that upsets will surely happen.
So, you might want to keep your Wednesdays free if at all possible, shows begin around 11:00 Eastern Standard Time, which is 16:00 GMT. They run until around midnight EST, that's 05:00 GMT. (check your time here — you really won't want to miss out!)
As if the excitement was not enough already, we will see different stages as the competition progresses. The first will see the teams in each group face their rivals in that group. The second stage will be a ladder, with the bottom ranked teams playing each other 'for survival' and the top teams playing each other for their positions for the play-offs. And the play-offs make up the third stage, with the matches becoming sudden death and ultimately resulting in two surviving teams. These two teams will then play the final, which will produce the winner.
Prizes
The total prize fund for the competition is $50,000 (€47,207 / £41,071) — no small thing! Winning the event will net the team $20,000 (€18,883 / £16,423), with $10,000 ( €9,442 / £8,211) for the runner-up. There will also be cash prizes for third and fourth places as well as such things as best game, best use of blog (not quite sure what that means), best team promotion (via social media), among others.
I don't know about you, but I am really looking forward to this — bring it on!