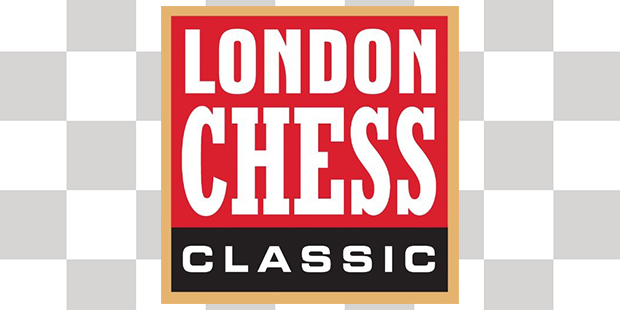 Round five of the London Chess Classic 2016, took place on December 13th, in Olympia, London. It would be the last round before the one and only rest day. At such times, one never really knows what to expect, the players could come out looking to do something with a day to recover, or they could decide to lengthen their recovery, content with a nice easy draw.
This was the case in Aronian-Giri, who barely got out of theory in their 'game' (term used loosely) before repeating and calling it a day in 20-moves.
Luckily, the other games were less feeble, even though the round only saw one decisive game. This came from English Grandmaster, Michael Adams, who inflicted further pain on the out of sorts Veselin Topalov. Playing White in a Berlin Defence, Adams played very aggressively and Topalov was unfortunately the trouble maker for himself. 16…Qd3(?) was an inaccuracy which allowed White a powerful initiative.
Black never recovered from this, heavily hampered by White's advanced passed pawn on f7 and a very unharmonious piece setup, which included a loose King. Adams had the point in 33-moves, but really the game was in his hands well before this. A very unfortunate situation for Veselin Topalov, who has only achieved half a point in the five rounds so far. It will be interesting to see whether he can recover for the resumption of the tournament and do something in the remaining rounds — but his mission is more a case of damage limitation and respectability now.
Adams was the only player to take a full point in the round, but Hikaru Nakamura did his best to take one from Vladimir Kramnik. Their Queen's Gambit Declined followed a game that Kramnik had played (also with Black) against Pavel Eljanov at the Baku Olympiad this year. When Nakamura deviated with 17.g3 (Eljanov had played Ne2), it seemed to indicate that this was with intention and that proved to be the case.
White enjoyed a nice comfortable position, with slightly the better stance and did his best to make something of it, even sacrificing a piece in order to obtain two connected passed pawns. Frustratingly for Nakamura, the ever resourceful and experienced Kramnik, had things under control and found 58…Nf7(!), a great defensive move, which stopped White in his tracks. White was unable to push through in any line, with taking the knight meaning stalemate.
Fabiano Caruana also had chances with Black against Maxime Vachier-Lagrave, who was punished for rather unambitious play with the White pieces. Caruana equalised without problem and stood the more positive of the two even before 19.Bc1(?) from White allowed Black to pass his e-pawn, a very strange decision indeed.
Unfortunately, with his opponent under some pressure, Caruana opted for 24…Rd2, (24…Nb4), which gave White an out and left Black with a much reduced edge, if any. A further ten moves and Black was settling for only shared spoils.
So-Anand saw White get the best out of the opening following Black's novelty of 10…Bxa3. Exchanges arrived soon after, however and the game was rather uneventful, ending in a draw in 30. I think So will be quite content, especially as the rest of the results mean that he leads at the rest day — only by a half point though, so this is nothing to be sat on.
As already said, the players now have a rest day, with play resuming on December 15th.
So — 3.5
Aronian, Nakamura, Kramnik, Caruana — 3.0
Giri, Anand — 2.5
Adams, Vachier-Lagrave — 2.0
Topalov — 0.5