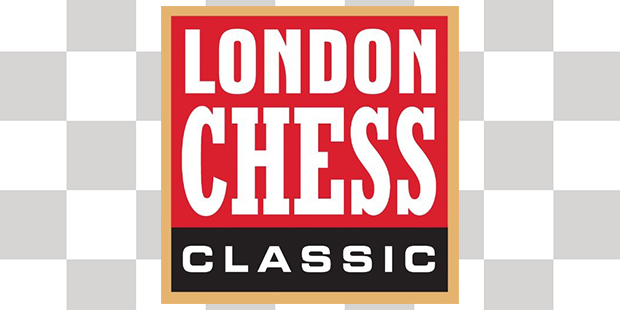 The London Chess Classic 2016, paused for a day of rest on December 14th, with play resuming on December 15th. There has been a lot of fighting chess in this tournament so far, and there was great excitement as round 6 began. All hoped that the players would be feeling refreshed and ready to resume battle.
The players did not disappoint.
Another question, was how the day off would work for Veselin Topalov. The Bulgarian had lost 4 games in the opening 5 rounds, and really needed to put some scores on the board. Unfortunately, his recovery would not start in this round, which would see him drop yet another point. In this round, it was tournament leader, Wesley So, who added to the misery.
Topalov played the White side of a Giuoco Piano and the players repeated a game that they had played in the Leuven stage of the Grand Chess Tour. When So varied immediately, it looked like game on. Black looked to have one objective in mind, which was to go for the White King, wasting no time before thrusting his g and h pawns. White's play was a bit helpful in this, 18.Be2 was especially slow and allowed (or practically begged) Black's 18…Qg5, which was the beginning of mounting pressure.
With his pieces nicely poised on the Kingside, coupled with a superb bishop on a7, firing along the a7-g1 diagonal, Black's 19…f5(!) packed a mighty punch that was extremely terminal for White. There followed blow after blow and before long, White was getting mated. This is extremely worrying for Veselin Topalov, who seems to have completely lost his sense of danger and is causing himself endless problems lately. This was the case in this game also, where So did not have to produce anything brilliant in order to get winning chances. Infact, his play was in itself rather risky early on, but went completely unchallenged.
Hikaru Nakamura had a bad day at the office as Black against Fabiano Caruana. In the Sicilian Najdorf, the players followed Giri-Vachier-Lagrave, from Stavanger earlier this year. Nakamura deviated with 15…b4 (Vachier-Lagrave had played 15…Rg8 and had won in 28-moves) and a few moves later had problems. 19…Qxf6(!!) saw Caruana sacrifice his Queen for a superb initiative.
When sacrificing any material, one has to be accurate and concrete and Caruana never put a foot wrong in what was a very impressive attack, which saw Black totally dominated. Nakamura tried to defend, but it was a futile undertaking, he just could not free his position. A very impressive display by Caruana.
The other win of the round went to Maxime Vachier-Lagrave, who took advantage of a couple of slips by Levon Aronian. Playing White in a Giuoco Piano, the Frenchman did not have the best of openings, infact though a pawn down at one stage, Black had the better pieces and potential and thus stood better. That was until Aronian's 20…Rf7(?) which was a failing in his sense of danger,
21.Rad1(!) allowed Vachier-Lagrave to develop with threats towards Black's Bd6 and Ne7. White confidently gave his rook for these pieces and his position began to take on a lot of harmony. Aronian's 33…Re1(?) and 34…Rd1(?) were the fatal errors, allowing White's 35.Qe5! and after this Vachier-Lagrave had a cast iron grip on the position. Aronian's position collapsed soon after.
Anish Giri resorted to the Sicilian Scheveningen against Viswanathan Anand and was doing pretty good from it, too, achieving equality fairly comfortably. The game took the form of a textbook opposite sides castling position, both players launching their pawns at the enemy King. White seemed to forget his plan, however, leaving his pawns on the Kingside (to where White had castled) and decided to sacrifice a piece on the Queenside, which ultimately opened lines for his opponent towards his own King.
I am not one for arguing with a Grandmaster, especially one of Anand's prowess, but I found this a very strange decision. And ultimately it was, working out quite well for Black, who obtained the best of things. Giri's 25…Rb1+ was probably where things started to slip a bit, 25…Qd8+ would have been a bit more commanding. Black's edge steadily petered out and White was able to escape with the draw.
Vladimir Kramnik again resorted to the Colle in this round, just as he had in round 4 (sort of) against Maxime Vachier-Lagrave. His opponent this time was Michael Adams. The game started tense enough, but after some early exchanges, fizzled out. Solid play followed and this led to a rather uneventful second half of the game, which saw Black giving a piece for perpetual.
All this left Wesley So still in the lead by a half point, but there are enough rounds left for this to be anything but secure.
So — 4.5
Caruana — 4.0
Kramnik — 3.5
Aronian, Anand, Giri, Nakamura, Vachier-Lagrave — 3.0
Adams — 2.5
Topalov — 0.5