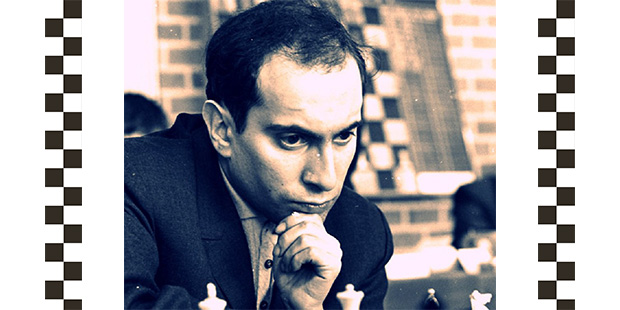 The Tal Memorial concluded in Moscow, with Ian Nepomniachtchi crowned the winner. The final round was played on Thursday October 6th. It saw only one decisive round, which was Shakhriyar Mamedyarov's nice win over Vladimir Kramnik.
Mamedyarov, playing White, clearly intended to sharpen play with his 19.g4(!?) but Kramnik seemed to have things under control. That was until his 25…Kh8 and 26…h5(?) gave his opponent the b-pawn and a strong pull. Black was up against it from here, despite some possibilities on the Kingside. These were skillfully muted by Mamedyarov, however, who was left to convert his advantage without much trouble.
The other games were drawn — infact from the last 15 games, 14 were split points and perhaps not really a fitting end to a tournament held in honour of one of the most attacking players chess has seen. It seems that the tournament had begun to wind down at the final rest day, three rounds ago.
The Giuoco Piano came out again in Anand-Aronian, but the players did not really get up to much other than systematic liquidation. This left a rather symmetrical ending with 3 pawns and a rook each and the players called it a day. Pieces also left the board rather quickly in the London System of Tomashevsky-Svidler. After exchanges, the position became a bit immobile and there was very little to be done without the cooperation of the opponent. Chess players don't tend to do such things, especially at this level, and so the players soon repeated.
Boris Gelfand had been through a hard time during this tournament, losing five games in a row, but perhaps the draws of the previous two rounds had settled him a bit. He had a real good go at tournament leader, Nepomniachtchi in the final round and could well have been the Russian's spoiler. In the symmetrical English, the Israeli maintained an advantage throughout the game and Black was forced to defend. 37.Ne5 was perhaps where things slipped, with Rxc8 being the more productive try. Black was allowed to liquidate and White was left with nothing but to split the point.
Anish Giri had the potential to deprive Ian Nepomniachtchi of his victory in the tournament. If he could win his game with Black against Li Chao, then he would win the tournament by a half point. Things were looking promising for the Dutchman, who definitely had the better chances in the game; but, although he pushed, he just couldn't quite find a way through. And when Li Chao obtained a passed pawn on the a-file, which was on its way up the board, there was certainly a double-edged sword and peace was declared.
All of this meant that Ian Nepomniachtchi took clear first place, with a score of 6/9. Congratulations to him! Having only managed the draw against Li Chao, Anish Giri had to settle for second place with 5½/9 — but having welcomed his first child into the world just a few days previous, this will be neither here nor there I am sure. Aronian and Anand brought up the rear with 5/9.
Of the rest of the field, I think there will be quite some disappointment, especially Vladimir Kramnik for losing his last round game and Boris Gelfand for really not doing himself justice during this tournament. Gelfand will travel straight to Budapest in order to compete in the Highlander Cup, so it will be interesting to see if he can pick himself up.
Final Standings after round 9:
Nepomniachtchi — 6
Giri — 5½
Aronian, Anand — 5
Svidler, Li, Kramnik, Mamedyarov — 4½
Tomashevsky — 3½
Gelfand — 2