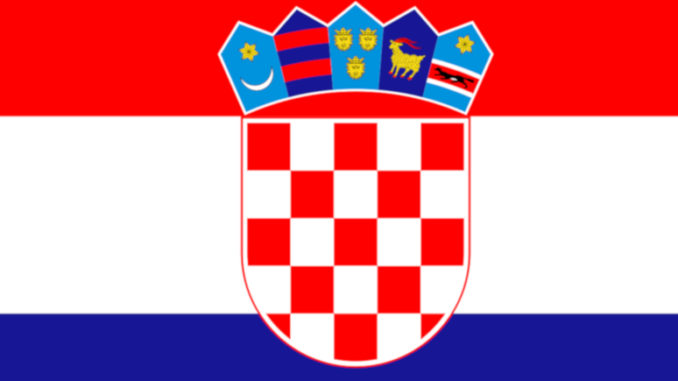 The Croatia Grand Chess Tour got underway on Wednesday, in Zagreb. It is the second of 8 tournaments, making up the Grand Chess Tour 2019. The first, the Cote d'Ivoire Rapid & Blitz, took place in Abidjan, Cote d'Ivoire (Ivory Coast) in May. It was won by Magnus Carlsen.
The Croatia Chess Grand Tour, is the first classical event of this year's tour. It is, of course, also the first top level chess event in Croatia, in modern times anyway. I think this is a great thing, it is nice to see the game travelling to other countries than the established ones. I am just gutted that I couldn't make it, because I adore Croatia, spending my honeymoon there in 2014.
The event is a 12-player round robin, with a prize fund of $325,000 (£256,004 / €285,896). It sees Magnus Carlsen (NOR 2875) topping the seedings. Also turning out, are: Fabiano Caruana (USA 2819), Liren Ding (CHN 2805), Maxime Vachier-Lagrave (FRA 2779), Anish Giri (NED 2779), Ian Nepomniachtchi (RUS 2775), Shakhriyar Mamedyarov (AZE 2774), Viswanathan Anand (IND 2767), Hikaru Nakamura (USA 2754), Wesley So (USA 2754), Levon Aronian (ARM 2752), Sergey Karjakin (RUS 2748).
Round 1 saw a bloody day of battle, with 4 of the 6 games decided. I'm going to focus on Magnus Carlsen's win over Anish Giri for this blog piece. Magnus seems to be in an absolute other dimension this year and his game against Giri is yet another demonstration of it.
It has to be said, that the game was not one of Anish's finest. Nor one of his fairest for that matter. The Dutchman had a bad day at the office in this round. Even so, Carlsen showed a lot of precision in his punishment. Points don't tend to be just handed out at this level of chess.
The game was a Sicilian Defence, in which Anish did not seem to be playing with much ambition. As we all know, this can be costly and it proved so, here. 16.Ne2 was too slow, neglecting development (16.Bf4) and the d-file (16.Rd1). To boot, his Queen was somewhat exposed.
Here, Carlsen wasted no time in using the Queen to gain some time, and after 16…Rc8, 17.Qa4(!?) was a rather strange move, I found. The move, (which was far from forced), put the Queen on the edge of the board, where it will take some time to reactivate it. A very questionable decision indeed. There followed 17…Rc7 18.Bf4 Rd7 19.c3.
Here we see Giri's thought process when putting the Queen on a4. The piece can now be used to back up the d1 square in order to challenge along the d-file. Also, there is the option of using c2 as a re-deployment square, if he so wishes. The problem with this, though, is that it has required time and in that time, his opponent has been allowed to improve his position. Furthermore, White should not have to challenge Black along the d-file, when he had a good opportunity to claim the file himself some moves ago.
The real refutation of Giri's play, however, came from Magnus Carlsen, who thrust forward with 19…g5(!). And here, Anish Giri is already in a bit of discomfort. There is just no real nice place for the bishop to go, it is a poor piece. Giri tried to exchange out of his trouble, with 20.Rad1, but unfortunately for him, this saw further trouble after 20…Rxd1 21.Rxd1 Qa8(!)
This is the only move that truly punishes White's play, which quite frankly has been horrid and doesn't improve. I am half wondering if Anish had overlooked it, because I can't imagine that he would have taken this route had he seen it. Perhaps he had expected …Qb6, which is the only respectable alternative, after which White can try to regroup and fight.
After …Qa8, though, Black is in a very commanding position to say the least. There is huge danger to the White King now, the marching g and h pawns, the knight ready to hop to h4, the rook on h8, all threaten to rip things open very quickly. The black Queen is in the ideal place on a8, to oversee everything and pop down the diagonal when needed.
And before he could even begin to dream of dealing with all this, Giri still had to move his bishop. There was no nice move, so he opted for 22.Bc7 in the end. Carlsen continued 22…h4 and there is little that Giri can do against the opening up of his King. The game concluded quickly, with 23.f3 h3(!) and here, with his King filling its britches, Giri resigned.
A nice start for Magnus Carlsen, then, and a nightmare one for Anish Giri. I think he will be very disappointed with this game, not to mention perhaps a little embarrassed, it is way below his standards.
Full Results:
Giri 0-1 Carlsen; Caruana 1-0 Nakamura; So 1-0 Ding; Vachier-Lagrave ½-½ Aronian; Anand 0-1 Nepomniachtchi; Mamedyarov ½-½ Karjakin.