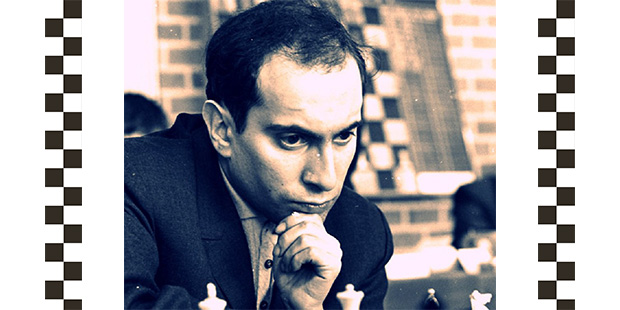 Round-5 of the Tal Memorial 2016, was played on Saturday 1st October. It saw only one decisive game, at the expense of poor Boris Gelfand, who dropped his fourth point in as many games. His beneficiary in this round was Viswanathan Anand, who was lagging behind a point and a half off the lead and so needed the point. With Anand playing White, the game was a Sicilian and followed a line that Gelfand had debated twice (also as Black) against Ernesto Inarkiev during their exhibition match in July of this year. With one win and a draw from these games, Boris would not have been feeling too nervous, surely. And this was exactly what he needed after a few bad games in this tournament.
It seemed that Anand was more than ready, however, his 15.Ne4 varied from Gelfand's known territory. From here, nice sensible development gave the Indian a good stance, and this was aided by Gelfand somewhat. His 25…Bxh4 was perhaps a little too complicit with White's wishes (the courageous 25…Rxd5 seems to have been more challenging) and Anand was able to obtain a very secure position. Then, Gelfand allowed the capture of his c-pawn in return for placing his rook along the d-file, but this seems to have been misguided and gave Anand a big edge and very simple way forward. A nice sacrifice of bishop for two pawns left Anand with 3 passers on the Queenside, and no counterplay for his opponent. Gelfand tried to fight, but in truth, he just did not have the resources and could only hope for a mistake. It did not arrive, Anand was impeccable and secured the point very nicely.
The other games were drawn, but goodness lordy did Levon Aronian and Vladimir Kramnik have a good go at each other. Their English Opening lasted 83 moves — is it me or does this tournament appear to be the event of the eighty-plussers? The game was mainly a tetchy maneuvering affair, with the players jostling for position, but it spiced up when Black was saddled with an isolated pawn which ultimately could not be held on to. White found himself a pawn up, with an edge and relatively safe. Unfortunately for Aronian, Kramnik defended extremely accurately and he just could not make progress. Even when Black gave his rook in order to get rid of White's advanced passed pawn, there was nothing possible and the position was a technical draw.
Another lengthy game, was leader Anish Giri against Ian Nepomniachtchi, which lasted 67 moves before the players divided the spoils. It was a Grunfeld Defence, which went quite away in before it left known territory. Giri, playing White in a Grunfeld, was able to secure himself an extra pawn, but unfortunately it was on the wing. Black was able to bust open the Kingside and White just was not able to leave it in order to push his passer on the Queenside. Nepomniatchi had more than enough up his sleeve in order to create problems and this saved him.
Peter Svidler adopted the King's Indian against Shakhryar Mamedyarov and did quite well out of it. White took up a bind on the Kingside, but Black was able to generate nice play on the Queenside and obtain the bishop pair. Though White seemed to have his pieces on good squares, he didn't seem to have a very active plan and this allowed Black to make some exchanges and alleviate the Azerbaijani's grip on the position. Black will no doubt have been the happier of the two. The position became a little fixed to where neither player could do anything, but Black used his activity along the a-file in order to make some exchanges and generate some play in the position. After these exchanges, Svidler was left with a rather nice passed pawn, but unfortunately for him Mamedyarov had this taken care of and there was nothing left in the position. Li Chao and Evgeny Tomashevsky got in to a rather dull Nimzo-Indian, in which neither player looked like getting up to anything and this was drawn in 41.
The only player to improve his position, then, was Viswanathan Anand, while Boris Gelfand was left in the doldrums. For him, the tournament was now becoming about respectability and stopping his losing streak. Anish Giri remains in the lead by a half point.
Standings after 5 Rounds:
Giri — 4
Nepomniachtchi — 3½
Anand, Li — 3
Kramnik, Aronian, Mamedyarov — 2½
Svidler — 2
Tomashevsky — 1½
Gelfand — ½