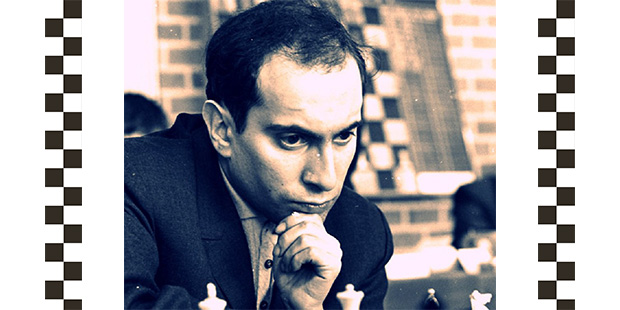 Round-4 of the Tal memorial was played on Friday 30th September. It saw another round of largely decisive games. One of these was Vladimir Kramnik, who dominated his Guioco Piano against Viswanathan Anand. With excellent piece play, White penetrated the Black position along the a-file and just couldn't be shaken. Anand found it near on impossible to get active and was hardly in the game. 45…Qg8 was mistaken and allowed Kramnik to push powerfully, resignation arrived on move 51 — a game that Anand will likely want to forget.
The other points went to Black, Anish Giri taking full advantage of Peter Svidler's poor opening. The Russian seemed to take his eye off the ball completely, closing in his white-squared bishop with 16.Nf3(?) which allowed Giri's 16…Ra6 17.Qxb7 Nxe2(!). From here, the Dutchman had a tight grip on the game and never looked like relinquishing it. Svidler resigned a very painful point. Boris Gelfand also had a tough game, losing as White to Li Chao. The Israeli was doing fine, with a passed pawn and nice active setup in its support. Then came 19.Bb5(?), which was probably a bit too 'in your face' and this lead to a turning of the tide. Gelfand soon found himself in trouble, from a ruthless Li Chao and never recovered.
Nepomniachtchi-Aronian saw a Two Knights Defence, in which Black equalised with no problems. White obtained a rather nice bishop pair in an open position, but Black had all his bases covered. Neither player was really able to get up to anything, and the players agreed to split the point after 43 moves. Evgeny Tomashevsky got into another very long game, this time against Shakhryar Mamedyarov. The Slav lasted 83 moves (one move more than his game against Anish Giri in round-3) and was a real topsy-turvy affair. White didn't do all that great from the opening, when Black had the best of things and was able to obtain a lovely pair of bishops, compared to White's which were relatively passive.
Then came the sacrifice of the exchange by White, giving a rook for bishop, and Black's game seemed to suffer for it. 32…Bb4(?) was an error, allowing White to pick up a piece and this, in a reversal of fortunes, left the Russian with the very nice bishop in compensation for the Azerbaijani's extra rook. Black had a passed pawn on the Queenside, but very little support for it and this actually fell very quickly. Things looked rosy for White. The every resourceful Mamedyarov just managed to throw enough spanners in the works in order to occupy and distract his opponent, and gradually Tomashevsky's advantage diminished. The endgame boiled down to two minor pieces versus rook, with each side having a passed pawn. Neither side was allowed to make any progress, and they players agreed the draw.
This left Anish Giri in sole lead of the tournament, having dropped only a half point in the four rounds so far. By stark contrast, Boris Gelfand has only achieved a half point and is clearly struggling.
Standings after Round-4:
Giri — 3½
Nepomniachtchi — 3
Li — 2½
Anand, Kramnik, Aronian, Mamedyarov — 2
Svidler — 1½
Tomashevsky — 1
Gelfand — ½