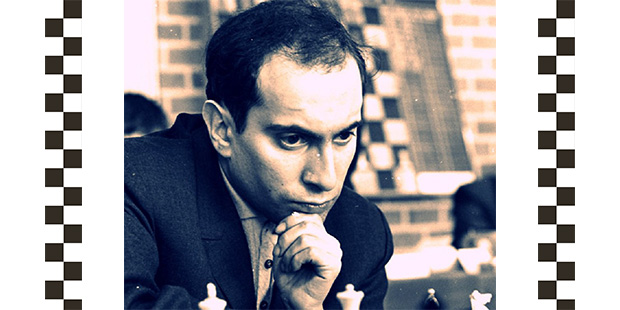 The sixth round of the Tal Memorial would be the round before the second and final rest day. The tournament was approaching its closing stages and one would assume that the players would be wanting to make this round count so that they could enjoy their day off and prepare for the final three rounds in their Tal Memorial campaign. The ambitions were different per player: Anish Giri would want to increase his lead; Ian Nepomniachtchi would be wanting to keep Giri honest and under pressure; Anand, Kramnik, Aronian, Li, Svidler, Mamedyarov, would all be wanting to score and improve their positions; Tomashevsky and Gelfand would be playing for their reputations, endeavouring to make their scores more respectable, with hopes of taking a prize long gone. In Gelfand's case it was even a little more negative than this — he just simply had to stop losing.
Unfortunately for Gelfand, he didn't. In a round that saw all but one game decided, he would come up against Vladimir Kramnik. Playing White, Kramnik dominated the game, which was mostly all prepared away from the board. He was not on his own until his 22.Na2, by which time his position was already immense. Gelfand had dealt with most of the game rather well, but his 21…Rc6 was a mistake and should have given way to 21…Na4, which seems to have been his best try. As it was, he was not in the game from this point.
Ian Nepomniachtchi faired better against Shakhryar Mamedyarov. Playing the White side of a Giuoco Piano, Nepomniachtchi was in control throughout the game. Mamedyarov's problems seemed to stem from his misplaced rook and Queen. 20.d4(!) by White put Black further on the back foot and he never recovered from this. Already an exchange up, 36.Rd8 saw White gain further material, and from here the Russian converted nicely.
Peter Svidler notched up his first win, with a nicely controlled game with the White pieces against Li Chao. I have to say, Black made some questionable choices in the game, and seemed far too confrontational at times for what his position called for. There seemed to be some denial in fact and Svidler benefitted greatly from it. This is not to take anything away from the Russian, however, who took his opportunities in fine style, obtaining an advanced passed pawn, which proved decisive.
As I said, above, Anish Giri would be looking for a nice solid game with the Black pieces in this round, and to go in to the rest day with his lead of the tournament consolidated or increased. Unfortunately for him, he came up against a Levon Aronian, who had other ideas. They got in to a English Opening, and to be quite honest, White was always in charge. Black's problems seemed to stem from allowing his Queen to be lured over to h3, where she was rather our of the way. Giri's development seriously lagged behind Aronian's and this had very serious consequences. Perhaps Black's last chance was 26…bxc6, but already under pressure, this was refused in favour of 26…Qc7. From here, White played extremely powerfully and converted his advantage.
This sees a change at the top of the board, with Ian Nepomniachtchi taking the lead. The players now have a day off before the final three rounds. Some will be going in to it very much happier than others, that is for sure!
Standings after 6 rounds:
Nepomniachtchi — 4½
Giri — 4
Kramnik, Aronian, Anand –3½
Svidler, Li — 3
Mamedyarov — 2½
Tomashevsky — 2
Gelfand — ½