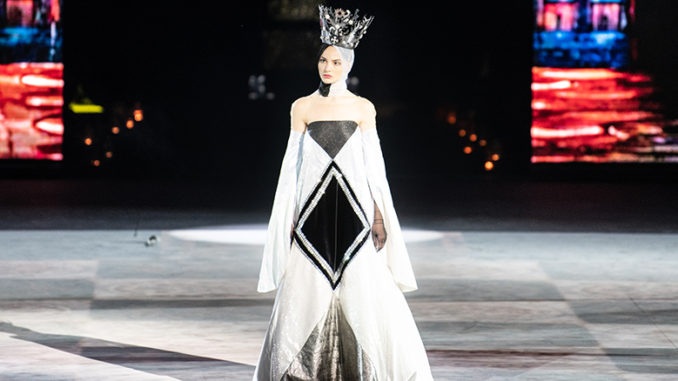 The story of the fourth round of the 43rd Chess Olympiad, in Batumi Georgia, was definitely second seeds, Russia losing to Poland. Don't get me wrong, Poland are not a weak team by any means. However, they are not seeded #11 for nothing. There was definitely some advantage in strength and experience for Russia, especially on the lower boards.
Therefore, it is quite surprising that it was on the lower boards that the match was lost. This saw Dmitry Jakovenko (2747) losing with White to Kamil Dragun (2568). Vladimir Kramnik (2779) then slipped up with Black, to give a point to Jacek Tomczak (2614).
The diagram, above, shows the position upon Tomczak's 25.Bg5. Kramnik is doing rather well and had he chosen 25…Bd4(!) then this game could have seen another outcome. As it was, Vladimir chose 25…Qa2 and this was ineffective. White calmly played 26.Rh2 (not an un-useful move in itself for later on) and Black still has the Rd8 to deal with.
Unfortunately, the former World Champion chose a terrible way to do this. 26…Rd5(?) was a very serious error and after 27.Qb4(!) Black was struggling. Not only was mate threatened on f8, but the White Queen is ready to slide over to h4, when the Black King is in huge peril. Tomczak quickly secured the point with a very nice finish that saw him checkmate his opponent.
A rewarding game for Tomczak for sure, while being one that his opponent will want to put behind him very quickly. Vladimir should not feel too badly, however, his predecessor also overlooked Qb4 it seems. Then again, he does have a bit of an excuse …
Read the Tomczak-Kramnik game to @Kasparov63 over the phone in his taxi and he paused here, said Bf6 first and then, "No, ooh, he missed Qb4! Game over." Yep. pic.twitter.com/eFv0S4FgVN

— Mig Greengard (@chessninja) September 27, 2018
The United States of America had another narrow win, this time over India, who had been going very well up to this point. Points were split on three of the boards, but Fabiano Caruana decided things in the United States favour by defeating former World Champion, Viswanathan Anand.
With Fabiano playing White in an Open Catalan, things were quite even, but then Vishy made a rather uncharacteristic mistake. The diagram, below, shows the situation after White's 20.f4.
Here, 20…Bxd4+ seems fine for Black, after 21.Rxd4 Rad8; however, Anand opted for 20…gxf4(?) After 21.Bxe5 Qxe5 22.gxf4, White has serious threats of Rg3 and f4-f5. I can not believe that Vishy had not taken this into consideration, so one can only assume that he missed something further along.
There followed: 22…Qc5+ 23.Kh1 Nxe4 24.Nxe4 Rxe4 25.Rg3 and here Black had perhaps banked on 25…Rd4 to get him out of trouble. If so, 26.Qe3(!) will have been a rude awakening for him. F4-f5 can not be safely stopped and Anand resigned.
While this was going on, France kept up their winning ways against Vietnam, but only just. With three games drawn, it came down to Christian Bauer's (2629) win over Anh Khoi Nguyen (2463). Israel, Armenia, Azerbaijan, Ukraine and China also won their matches. In total, there are 9 teams on 4/4, with Azerbaijan slightly ahead on tie-breaks.
In the Women's section, China are currently at the top of the standings, thanks to a 3-1 win over Uzbekistan. This puts them on 4/4, but they are not alone and are only separated from the other five teams with that score by tie-breaks.
Just behind them are the United States of America, who took a narrow 2.5-1.5 win over Azerbaijan. Crucial to the result was Anna Zatonskih's (2431) epic win with Black over Gunay Mammadzada (2438). Their French Defence lasted 106 moves.
Of course, we are now at the stage, where we can expect to see some of the teams who have had good starts, hit brick walls. This is what happened to Slovenia, who were on 3/3 going into this round. They were up against Ukraine and got royally drubbed 4-0.
Likewise, Iran only recorded half a point against Mongolia. And Vietnam were also handed their first loss, by Georgia 1, who continue to perform well and joined the lead. Elina Danielian (2409) and Lilit Mkrtchian (2384) took points for Armenia in their 2.5-1.5 win over Italy.
And what of Russia? Well, they continue to make up for their defeat in round two by notching up a 3-1 defeat of Israel. However, they are still some way off where they would want to be in the standings yet.
One round remains before the one and only rest day on Saturday.
Round 5 is on Friday 28th September, 15:00 local time. (check your time here.)