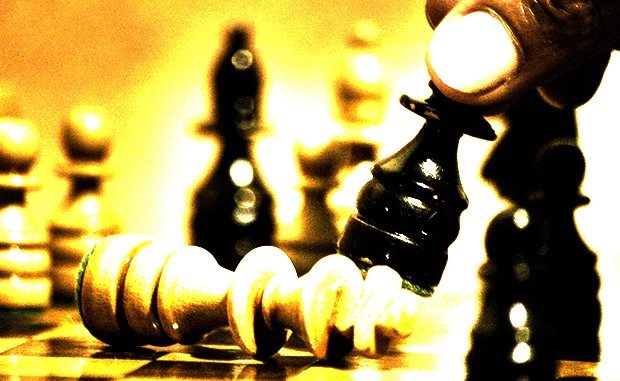 Hi there! I'm going to start a new feature, to tie in with #ThrowbackThursday on social media — you know, being in with cool stuff like that, and all. Basically, what I am going to do, every Thursday, is post a game from the archives, a classic. I'll explain a bit of the background, and annotate the game as best I can. I'm hoping that it will bring some enjoyment, dear reader.
I'm going to start as I mean to go on, with a game of immense quality. It was played over eighty-years ago, between Alexander Alekhine, (the then World Chess Champion), and Emmanuel Lasker. The game took place in Zurich, Switzerland, at the 37th Swiss Championships. The chess elite of the time, (Nimsowitch, Lasker, Alekhine, Bogoljubov, Euwe, to name a few), joined homegrown hopefuls to compete for the crown.
The tournament would be won by Alekhine, with a score of 13/15. He would pip Max Euwe of the Netherlands (the only player to defeat Alekhine in the tournament, and who would take his World Championship title from him a year later) by a point. On his way to that score, Alekhine would grace chess history with this gem, in which he outplays and out-strategizes his opponent, before finishing in his usual sharp style.