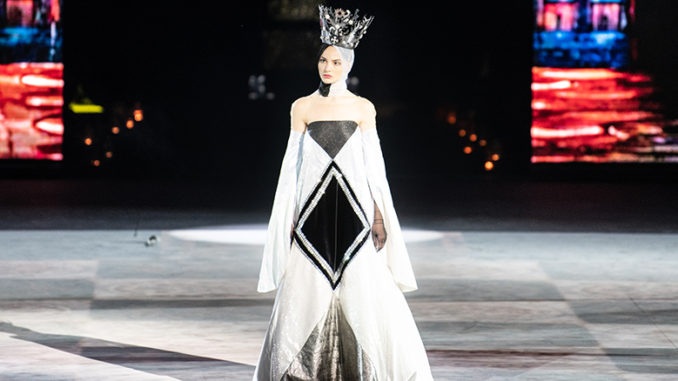 At the moment, it is France setting the pace at the 43rd Chess Olympiad in Batumi, Georgia. Led by Maxime Vachier-Lagrave, they beat Algeria 3.5-0.5 to take a clean sweep of matches thus far. They are yet to lose a game and I am curious to see how long they can keep this form going. There are eighteen teams in total on 3/3, however and this includes a mix of big contenders and no contenders. The next few rounds will start to separate them.
There were mixed fortunes for the home teams, with Georgia 2 having a tough ask in their match. They faced Russia, who fielded the 2700's of Kramnik, Nepomniachtchi, Karjakin and Vitiugov. By contrast, their opponents had only one 2500 player in their line-up of mainly 2400's.
Full kudos, therefore, should go to them for taking three draws out of the round. Chess very often comes down to the finest of margins and unfortunately, Irakli Beradze (2495) lost his way against Vladimir Kramnik (2779).
The position, below, shows the pressure that Beradze was under from Kramnik's build up and passed pawn. The Georgian opted to try and solve his problems tactically, with 29.Bd3 (? a flawed move, but White is already losing) and this backfired. Resignation followed 29…Bf5(!). This meant that Russia took the match by a point and handed Georgia 2 their first loss.
Georgia's other teams won, however. The first team won 3-1 against Mongolia, Baadur Jobava and Ivan Cheparinov winning on the top boards, with draws on the others. And Georgia 3 got back to their winning ways after their tough match against the United States of America in round two. They played Nicaragua in this round, who were ratings underdogs by quite a margin. This translated in the result, which was 3.5-0.5 for the home team.
Elsewhere, it was up to Anton Korobov (2685) to decide things in Ukraine's favour in their match against Romania. Playing Black on board four, Anton was victor against Loan-Christian Chirila (2576). Armenia met fierce resistance against Turkey, too. Their match saw Aronian, Sargissian and Martirosyan drawing but Hrant Melkumyan's win sealed the match for them.
The thing I love about chess is that it can be full of surprises sometimes and this round saw one or two. For example, in Portugal vs Poland, Jan-Krzysztof Duda (2739) lost to Luis Galego (2471). Duda was severely punished for taking his eyes off of the Kingside, where Galego was building up and getting ready to push. The end position shows the rout that resulted …
Another result worthy of note, was Serbia holding rating favourites Germany to a draw in their match.
The Women's section sees China and Armenia setting out their stalls at this early stage. The two teams just can't be separated at the moment. China gave Cuba a drubbing, dropping only half a point and Armenia did the same in their match with Greece.
Top seeds, Russia, bounced back following their surprising loss to Uzbekistan in the previous round. They made no mistake in their round against Malaysia, whitewashing them 4-0. In the next round they face Israel and will want more of the same to try to gather some momentum.
Just as the other team had in the Open section, the Serbian Women's team beat the ratings in order to take a draw in their match. They faced India. Humpy Koneru (2557) and Harika Dronavalli (2500) took wins over Jovana Rapport (2348) and Jovana Eric (2261) respectively. The tie was more evenly matched on the lower boards, with Adela Velikic (2339) and Teodora Injac (2241) recouping Serbia's points.
The Georgian teams are keeping their noses clean. Georgia 1 beat France 2.5-1.5, Georgia 2 drew 2-2 with Spain and Georgia 3 had a good 3.5-0.5 win over Brazil.
Round 4 is on Thursday 27th September, 15:00 local time. (check your time here.)