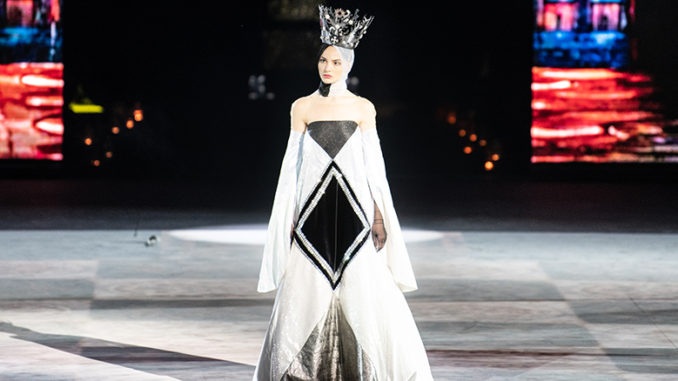 As expected, the opening round of the 43rd Chess Olympiad, being held in Batumi, Georgia, saw some quite barbarically mismatched pairings. For example, the United States of America vs Panama, saw 2776 (Wesley So) with white against 2391 (Robert Carlos Sanchez Alvarez) on board one. Things did not even up down the boards either, and it was not a surprise that the tie went to the United States 4-0.
Comfortable opening match wins were recorded by all of the top teams. The home teams started well, too, with Georgia 1 dropping only a half point. This was on the top board, with Baadur Jobava (2634) being held by Yehuda Gruenfeld (2418) of the ICCD (International Chess Committee of the Deaf). The same went for Georgia 2, who beat Liechtenstein 3.5-1.5. Georgia 3 got off to a flyer, besting Macau 4-0.
There were one or two eye raising results on individual boards, however. For example, in Zambia vs Ukraine, Vassily Ivanchuk (2710) drew with Black against Andrew Kayonde (2393). Meanwhile, there was drama in China vs Morocco, as Mohamed-Mehdi Aithmidou (2244) made the most of the White pieces to beat Li Chao (2708) on board four.
Once again, it seemed to be hesitancy that cost Chao dear, refusing 33…Nxb2 and a commanding edge, opting for the rather ineffective …Ne5+ instead. Very quickly, he was losing and his opponent did not let him off the hook. Luckily for China, there were points for them on the other boards, which meant that they won the match 3-1. Even so, this will hardly be the kind of impression that they would have wanted to leave upon the opening round.
It was a similar story in the Women's section, with top seeds, Russia drubbing Costa Rica 3.5-0.5. Having said that, Russia's top board Aleksandra Goryachkina (GM 2535) was held to a draw by Maria Elena Rodriguez Arrieta (WIM 1943). Nothing was left to chance by their nearest rivals, Ukraine. Mariya Muzychuk and company whitewashed Monaco 4-0.
Clean sweeps were also recorded by Georgia's 2nd and 3rd teams, with Georgia 1 defeating South Korea by 3-1. Georgia's point in this match was dropped by Lela Javakhishvili (2475), who lost rather unpredictably to Roza Enyula (2030). Another shock of this round was seen in Japan vs Israel, with Michal Lahav (2151) losing to Misaki Shibata (1605). The game saw Lahav playing White and getting mated in 26 — highly bizarre.
Round 2 is on Tuesday 25th September, 15:00 local time. (check your time here.)