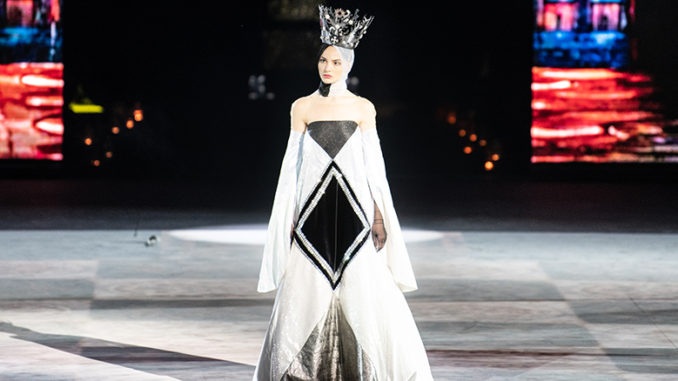 Round two of the 43rd Chess Olympiad, being held in Batumi, Georgia, was held on Tuesday 25th September. It began somewhat unpredictably, when Indian chess journalist, Niklesh Jain decided to propose to his Colombian girlfriend, Angela Franco. A surprised Angela accepted and the couple are now engaged — congratulations to them!
Congratulations @nikchess! And we all thought that you went to #BatumiChess2018 to BRING us news, whereas you have gone there to MAKE news!!

— Venkat Saravanan (@reachvsara) September 26, 2018
When it came to the chess, there were few surprises. Of course, it tends to be like this in the early rounds of these kind of 'Swiss' format events. After a few rounds, the scores balance things out and the top teams start to play each other, resulting in more even matches.
This being said, these early confrontations are not necessarily without tension. A fine demonstration of this was the Georgia 3 vs United States of America tie. On paper, the United States heavily out-gunned Georgia 3. At the boards, though, a single win was all that separated them.
This belonged to Wesley So (2776), who asserted himself as White against Luka Oboladze (2340). In a Scheveningen Sicilian, Black had a fine start but after So found his feet, was totally out-played. Fabiano Caruana, Sam Shankland and Ray Robson, all drew with much lower rated opponents.
They were not the only top contenders needing a magic point to take them over the line, though, Ukraine scraped it 2.5-1.5 against Uzbekistan and Armenia defeated Kazakhstan by the same score. Elsewhere, it was rather convincing wins for the top contenders, which means that there are dozens of teams on 2/2 at the moment. It will be a couple of rounds yet before we start to see any clarity.
In the Women's Section, there were wobbles from the top seeds. First, Ukraine narrowly scraped victory against Turkmenistan, whose top board was rated over 250-points lower than Ukraine's bottom board. In among the draws, it was up to Natalia Zhukova (2403) to seize victory with her win over Jemal Ovezdurdiyeva (2075).
And meanwhile, sensation was in progress as Russia were in the process of losing their match against Uzbekistan. I know that rating is not everything, but a team of Kosteniuk, Goryachkina, Gunina, Pogonina, that is seeded 1 and with an average rating of 2522, should not be losing to a team seeded 31 and with an average rating of 2250.
With draws on the top boards, it was Natalia Pogonina's (2469) shocking loss to Nodira Nadirjanova (2167), that decided the matter. In a position of approximate equality, the Russian blundered horribly to hand her opponent a huge advantage. 24.Re5(?) was tactically unplayable, due to 24…Rxd4(!)
As shown in the diagram, e5 is among the last places that the rook should be. After 24…Rxd4, it is en prise from the Black Queen. White can take of course, but after 25.Rxd4 there follows 25…Qxe5 26.Rd1 Rxd1+ 27.Qxd1 bxc4 and Black is winning.
As it was, Pogonina opted for 25.Rc5 and set about defending. However, her position deteriorated and in the end it was a rout. A very surprising loss and this should be a wake up call to Russia.
Objectively speaking, the rating difference is not the issue here. A player of Pogonina's quality and experience should not be making this type of blunder. Russia now have some ground to make up and a loss this early gives them a bit more pressure and less margin for error later.
There are ten teams in the Women's section that have clean sweeps at the moment and sharing the lead. Of these teams, I have to say that India are looking very strong
Round 3 is on Wednesday 26th September, 15:00 local time. (check your time here.)