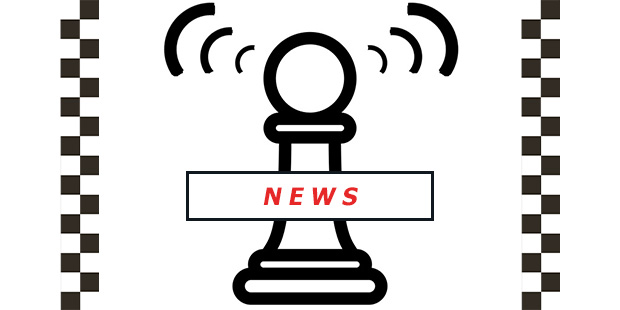 FIDE's Women's World Rapid and World Blitz Chess Championships, were held between December 25th and 30th 2016. The event was staged in Doha, Qatar. Top seed for the rapid event, was Russia's Kateryna Lagno, but this was an extremely wide open competition, with the likes of Alexandra Kosteniuk, Anna Muzychuk, Antoaneta Stefanova, Nana Dzagnidze, and Wenjun Ju, among others also present.
As things turned out, however, the event was indeed dominated, but by the second seed, rather than the ratings favourite. Anna Muzychuk put in a fine performance, winning her opening four rounds in order to take sole lead. Crucially, in round four, she defeated Alexandra Kosteniuk. This was quite an important result as it would turn out.
From here, Anna kept things solid and consistent, not dropping a single point in the whole tournament. Seven wins and five draws gave her a 9.5/12 score and this was enough for her to take the Rapid title, a whole point over her nearest rival, Kosteniuk, who finished in second place with 8.5/12. Nana Dzagnidze brought up the rear, with 8.0/12.
In the Blitz tournament, it was a similar story, although for this event, Anna was herself the top seed by a few points over Lagno. Muzychuk had a slow start to this tournament, finding herself in thirteenth place after round six, with 3.5 points. Lagno, who had handed Muzychuk a loss in round-5, was doing slightly better, in fifth with 4.5/6, along with Kosteniuk, Stefanova and Ju. Setting the pace, however, was India's Dronavalli Harika, who had opened with 6 wins.
The rest of the tournament was extremely solid from Muzychuk, though. She scored eight wins and three draws from her remaining games and considering that she faced the likes of Zhao, Harika, Ju, Gunina, Koneru, Kosteniuk, this was no small feat. At the end of round nine, Anna had recovered to fifth place, just a point off the lead. After round fourteen and thanks to a win over China's Zhongyi Tan, she had overtaken everyone and was in the lead with 10.5 points.
From here, Muzychuk made the top slot her own, winning her remaining games. Infact, she had won her last five games, doing exactly what she needed in order to become both Rapid and Blitz Women's World Chess Champion. Congratulations to her on two very strong performances.