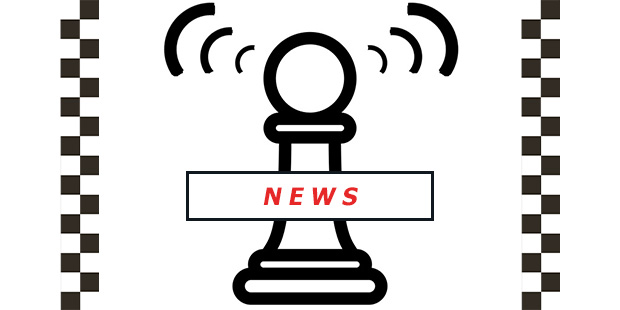 Sergey Karjakin has won the 2016 edition of the FIDE World Blitz Championship. The event was held after the conclusion of the World Rapid Championship, (won by Vassily Ivanchuk). It saw Magnus Carlsen as top seed, with Levon Aronian, Hikaru Nakamura, Maxime Vachier-Lagrave, Viswanathan Anand and defending Champion, Alexander Grischuk, among the other top names competing. The event consisted of 21 games, played over December 29th and 30th, time control was 3-minutes with 2-second move increments.
After the first day of play, which saw games 1-11 played, Magnus Carlsen and Sergey Karjakin emerged as the players contesting the title — where have we heard this before? Karjakin led, with 9.5/11 with Carlsen just a half point off of his pace, with 9/11. This deficit, had in part been inflicted by Karjakin, who had defeated Carlsen in round 5.
The second day of play, which involved rounds 12-21, saw them continue their domination. Karjakin performed very consistently, although he would drop his first (but only) full point of the tournament to Hikaru Nakamura. The section would also see him notch up 5 wins, though, against Mamedyarov, Ivanchuk, Jobava, Wojtaszek and Leko, and draw the other four games. This performance would give Karjakin a final score of 16.5/21.
Carlsen would equal this score, and in doing so, would score one more win than Karjakin. Unfortunately, balancing that out, he also scored one more loss, to Ivanchuk in round 16. This all meant that when it came down to tie-breaks, Karjakin would have the upper hand by 259 to 258.
Very often, chess really does boil down to the tiniest of margins.
So, following his loss to Carlsen in New York City last month, Sergey Karjakin does indeed get one over on him in at least some form, and finishes 2016 with a World Title. It's not the one he would want of course and Magnus Carlsen at least has the satisfaction of that. However, the World Chess Champion will no doubt be disappointed with his Doha campaign — he arrived as the favourite to take both Rapid and Blitz titles and goes away with neither. Now his focus must be to freshen up over the New Year before preparations begin for the Tata Steel Chess Tournament, (starting January 13th), which is where these two will next do battle.
I will be in Wijk aan Zee to bring you reports of each round. See you then! In the meantime, I would like to wish you a very Happy New Year and all the best for 2017. Thank you for all the support that you have given me and Hot Off The Chess during 2016, it means more than could ever be said to have you along.