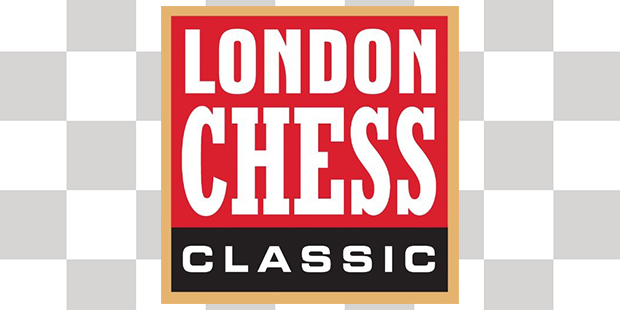 The penultimate (8th) round of the London Chess Classic 2016, took place on December 17th 2016. It saw Veselin Topalov have yet another bad day at the office.
Topalov played White against Viswanathan Anand, who achieved equality rather comfortably in the Queen's Gambit Declined. The Bulgarian's 24.Be2 was rather too quiet, and this allowed his opponent a good presence in the position and at 25…Rc2, White had nothing. It was, however, 33.Qc3(?) that was the cause of his trouble, completely taking his eye off of his King, which for any chess player is an unforgivable crime. Anand demonstrated the error with 33…Qb5(!) which threatened …Qa4 mate. There was no way out of this without pain, Topalov chose 34.Qc6 which gave 34…Rxf3+ and White was getting mated. Topalov resigned — unbelievably, he is only on one point from the eight rounds so far and those were draws.
Elsewhere, Vladimir Kramnik and Anish Giri debated a Najdorf Sicilian, which saw Black varying with 12…Nf8. White seized hold of the d5-square, establishing a good knight and good control along the d-file. Kramnik should probably have tried 19.Nxe7 followed by 20.Nd5+ if he wanted to play for anything, but his 19.Na2 was a tad too slow. From here, Black achieved comfortable equality and White found himself with very little potential. In the end, Black had the better of things, but White had enough in hand to hold and the game was drawn in 46.
There was a similar situation in Vachier-Lagrave-Adams, which saw Black get the better of things in a Berlin Defence. White seemed to be unsure of how to go about things in the game and took to a lot of shuffling around, which gave his opponent a lot of time to set out his stall. 24.Be7(!?) did not work out well for the Frenchman, with d4 or Rfd1 seeming more constructive. As it was, play saw Black seizing the initiative and a pawn to boot. Vachier-Lagrave set about defending the situation and perhaps Adams did not make what he could have out of the situation, 48…Rb6 instead of Adams' …Rb2 may have allowed Black the chances of more. As things turned out, White was allowed a nuisance rook, which prevented Black from making progress. Game drawn in 53.
Fabiano Caruana and Wesley So got into a rather unusual Berlin and followed a line that had been played by Alexander Grischuk and Pavel Eljanov just a few weeks previous. Caruana deviated with 10.a4 (Grischuk had opted for Qe2) and this led to pieces leaving the board rather quickly in what was a rather uneventful game. Hikaru Nakamura and Levon Aronian didn't really get in to it, either. Their game saw a Queen's Gambit Declined, and very steady exchanges, the result of which was a rather lifeless draw by repetition.
This means that Wesley So keep his lead going into the final round of play — but only by a half point, so the last round may be exciting!
So — 5.5
Caruana — 5.0
Kramnik, Anand, Nakamura — 4.5
Aronian, Giri — 4
Vachier-Lagrave, Adams — 3.5
Topalov — 1.0