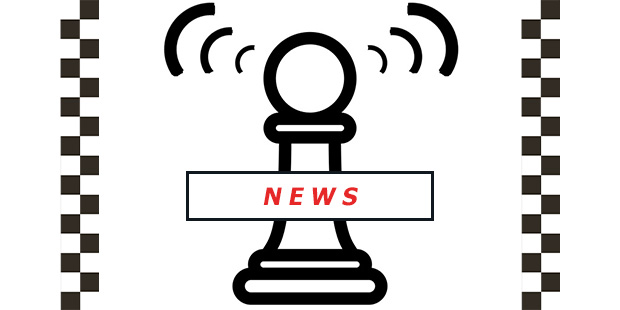 Many congratulations to Georgian Grandmaster, Baadur Jobava, who has won the 2017 Xtracon Chess tournament. The event was held in Helsingor, Denmark between July 22nd and 30th. Along with Jobava himself, Nikita Vitiugov, Krishnan Sasikiran, Nigel Short, Alexander Motylev, Jon Ludvig Hammer, Ivan Sokolov, Simen Agdestein and Alexander Shabalov, were also among the competitors.
Jobava, 33, took sole victory with a score of 8.5/10.
As would be expected, though, with such a strong field, it went down to the wire, with four players within a half point of Jobava's lead of 8.0/9 going into the final round. A further sixteen were just a point behind, so there was certainly no breathing space.
A draw with Ivan Saric in the final round was enough for Baadur to secure first place, however, with his nearest competitors also drawing their games — with the exception of Simen Agdestein, who lost to Britain's Nigel Short.
Top Standings:
Jobava — 8.5
Sasikiran, Bosiocic, Vitiugov, Narayanan, Short, Saric, Kvon, Andersen — 8.0
Urkedal, Hammer, Vocaturo, Delorme, Shabalov, Agdestein, Motylev, Sonis, Hector, Das, Holm, Olsen, Schroeder, Dishman — 7.5
---
---
On his way to his score of 8.5/10, Baadur did not drop a point, and took seven. He opened the tournament positively, winning his first two rounds, but it was his string of decisive games in rounds four to eight, which gave him command of the standings. Among these saw victories against Bosiocic, Shabalov, Vitiugov, and the one given, below, against Nigel Short.
My congratulations to Baadur on his well deserved victory.
External Links: (in new window)