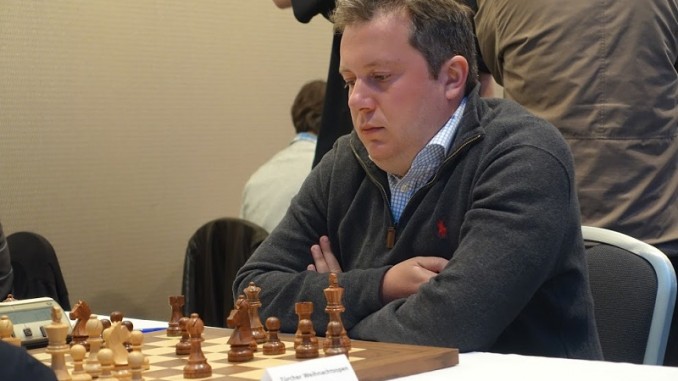 The 39th Zurich Christmas Open has been won by Azerbaijani Grandmaster, Arkadij Naiditsch. The 7-round event was held at the Crowne Plaza, Zurich, between the 26th and 30th of December. Naiditsch was top seed, but with strong opposition, which Kiril Georgiev and Christian Bauer.
Arkadij staked his claim right from the off, notching up the following point, against Borna Derakhshani, in the opening round.
---
---
The above win would be Naiditsch's first win of four in a row, but he would not be the only one in form. After round-4, he, Bauer and Kunin, would be at the top of the table with 4/4. Draws on the top boards in round-5, (including his tie with Kunin), would see things largely unchanged at the top. However, Naiditsch was back to his winning ways in round 6, which put him in sole lead with 5.5/6 going into the final round. Though he could only manage a draw with Black against Christian Bauer, he had done enough to claim the tournament outright.
Top Final Standings:
[table id=7 /]