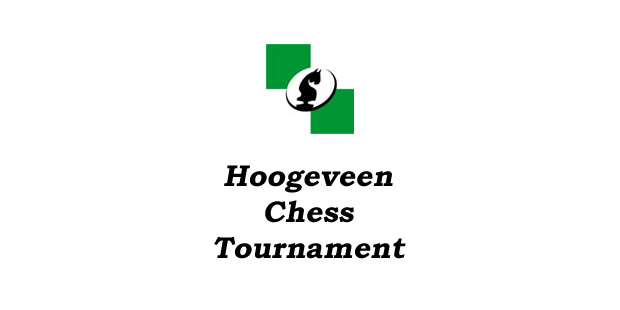 The Hoogeveen Masters Matches, paused for a rest day on Wednesday 19th October. The players came out fresh the day after, however, and resumed with gusto! Nigel Short and Jorden Van Foreest must have had their Weetabix, because they each played a very fine game and allowed their opponent nothing.
This is very unfortunate for Women's World Champion, Yifan Hou, who finds herself having to win game five if she is to save her match against Nigel Short. The Chinese Grandmaster had a very bad game in this round, and went down in flames. The players got in to an Advance French, with Yifan blundering with her 18.Nf3(?!). It allowed Nigel to take a firm grasp on the position, with the superior development, immense activity, and tempi threatened all over the place. White did not defend well, but in fairness to her, the position was already critically bad and Black gradually piled on the pressure, while having an extremely safe and tidy position himself, until White collapsed. Short leads the match by two-points, with two games to play, and clearly has his tail up.
By contrast, the match between Ivan Sokolov and Jorden Van Foreest is finely poised. Van Foreest trailed by a point going in to this round, but used the game well in order to level the match once more. Interestingly, all games in this match have been decisive and won by White. In this case, Black allowed White a little too much room, White comfortably doubled rooks along the h-file. After 22…f5(?) 23.exf6 gxf6 24.Rh7+ (c2-c4 was perhaps even better!) White did not look back. With nice controlled dominance, Van Foreest kept Sokolov on the back foot and wrapped the game up very confidently.
Standings, after 4 of 6 rounds:
Short 3 vs 1 Hou
Sokolov 2 vs 2 Van Foreest