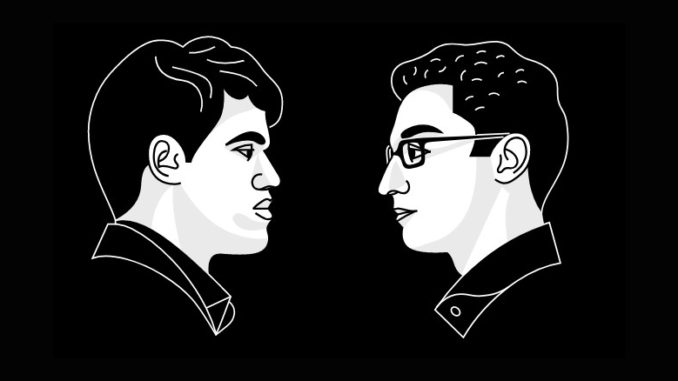 When Fabiano Caruana takes on Magnus Carlsen for the World Chess Title, there are many around who feel that he will be victorious. Of course, a high percentage of them are from the American's home country, but that does not make them wrong!
Let's be perfectly honest, Fabiano has every capability to win this match. There are players around against whom Magnus Carlsen might feel that he can take liberties, but Fabiano will certainly not be one of them. If Magnus makes a mistake, tactically or theoretically, he will expect to be punished. He will know that it is likely to cost him — certainly a point, and potentially the match.
It is not easy to sum up what it is that makes Fabiano Caruana such a danger to Magnus in this match. There is no doubt in my mind, though, that he is the most dangerous opponent that Magnus has faced in his World Championship matches so far.
Cool, Charm and Calculating
For me, one of the most striking things about Fabiano, is his temperament. He is very amicable and collected. He doesn't tend to be flustered by much or lose his cool. This, I think is one of the major differences between him and Magnus, who can be hot headed and very free with his moods, which are extremely switchable.
This difference in temperament will serve Fabiano well in this match, that is for sure. In every World Title match, there tends to be away from the board mind games as well as those at it. A thick skin and good focus is very handy. Also, in a match lasting the best part of a month, with twelve scheduled games, there will be ups and downs for both Champion and Challenger to deal with.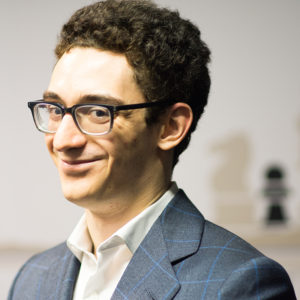 When it comes to the goings ons at the board, though, there is very little between them. Just three points on the November ratings list in fact. And, it was touch and go right up to a week or two ago, as to whether Magnus or Fabiano would go into this match as the World Number one. That is how close things are!
Over the last couple of years, Fabiano has become one of the best positional players on the current circuit, for sure, but maybe even ever. He coordinates the pieces extremely inventively and does not mind investing a move or two in order to get the setup he wants. This is one of the things that have allowed him to breathe a new life into some openings, such as the Petrov's Defence, for example. Fabiano is not a player who uses this as a drawing weapon.
He is also very well known for his calculative abilities, but it is important to remember that Magnus Carlsen is no weakling in this either, so we must not over emphasise it. It does bring about a very interesting comparison, though, between the power of calculation and instinctive play. To a certain extent, this will be most striking should tie-breaks come into play.
Conclusion
Can he win? Most definitely. Will he win? If the players are at 100% on the day, I don't think so. I have said it before and will say it many times, Magnus Carlsen has something over the best of the rest. The gap is narrowing, but it is there.
The question to be answered, is whether Fabiano Caruana can disrupt Carlsen's equilibrium. If he can, then there is a chance for the American. If he can't, then my feeling is that Carlsen will gradually impose himself.
Whatever happens in this match, though, one has to feel that this will not be Fabiano Caruana's only World Title match. With the incredibly high standard of the top Grandmasters these days, that is a very big statement, because any one of at least ten players are potential candidates. However, that is how good a player I believe Fabiano to be. And given that future matches will be played with the benefit of experience, it is very hard to bet against him ever becoming World Champion.
As to whether it will be this year … ? I wait as excitedly as you do to find out!
Schedule:
Opening: November 8th.
Game Days (November): 1 – 9th; 2 – 10th, 3 – 12th, 4 – 13th, 5 – 15th, 6 – 16th, 7 – 18th, 8 – 19th, 9 – 21st, 10 – 22nd, 11 – 24th, 12 – 26th.
Rest Days (November): 11th, 14th, 17th, 20th, 23rd, 25th, 27th (if tie-breaks).
Tie-Breaks / Award Ceremony / Closing: November 28th.
Games begin at 15:00 local time. (check your time here.)
Official Website | https://worldchess.com/