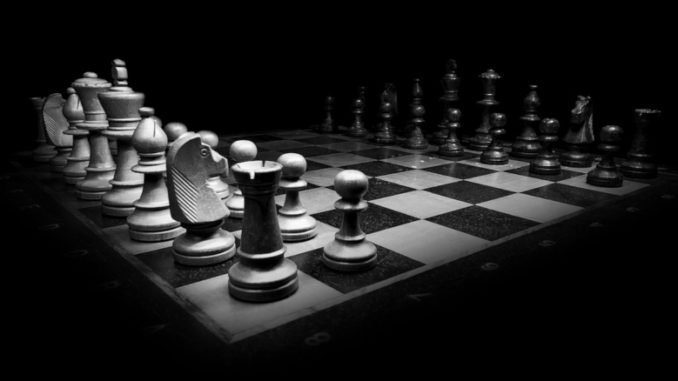 The 2019 FIDE Grand Prix series, kicked off over the weekend in Moscow — and with it, the search for Magnus Carlsen's next World Championship challenger also got underway.
As you will probably know, there will be a total of four Grand Prix this season, starting with Moscow, from May 17-29. The others will be: Jurmala/Riga, Latvia, July 11-25; Hamburg, Germany, November 4-18; Tel Aviv, Israel, December 10-24.
A total of 22 players will compete in the Grand Prix series, 16 of them competing per event. They are: Anish Giri NED (2787); Shakhriyar Mamedyarov AZE (2781); Maxime Vachier-Lagrave FRA (2780); Ian Nepomniachtchi RUS (2773); Alexander Grischuk RUS (2772); Levon Aronian ARM (2762); Hikaru Nakamura USA (2761); Teimour Radjabov AZE (2759); Wesley So USA (2754); Sergey Karjakin RUS (2752); Veselin Topalov BUL (2740); Peter Svidler RUS (2739); Yu Yangyi CHN (2739); Wei Yi CHN (2736); Nikita Vitiugov RUS (2734); Pentala Harikrishna IND (2730); Jan-Krzysztof Duda POL (2728); David Navara CZE (2728); Radoslaw Wojtaszek POL (2724); Dmitry Jakovenko RUS (2708); Daniil Dubov RUS (2690). (The 22nd player is yet to be decided and will compete in Tel Aviv.)
(Ratings taken from FIDE May 2019 list.)
The format for the Grand Prix, is taken from the World Cup knock out system, consisting of rounds of two classical games. It is fairly straight forward, with players receiving a point for a win and half a point for a draw. If the scores are tied after the two classical games, tie-breaks will be played until a winner is produced, by armageddon if needs be.
For each Grand Prix, there are the following points available: Winner — 8; Runner Up — 5; Semi-Finals — 3; Round 2 — 1. A player will also get one additional point for each round won without tie-breaks, which should prove another incentive to go for it. Throughout the series, these points will get added up for each competitor and the top two will qualify for the 2020 Candidates Tournament.
The winner of that, will of course play Magnus Carlsen for the World Chess Championship in November 2020 or there-abouts.
There are fans and foes of this format, personally I quite like it. It means that if the players want a shot at the World Title, then they are obligated to fight for it in every round. Sooner or later, they will have to take risks and roll their sleeves up. Progressing in the tournament is the only way they can earn the big Grand Prix points.
Among other things, it is going to be interesting to see how each individual player chooses to approach this format. Some might choose to push in the classical games and do their best to avoid tie-breaks, while others may fancy their chances more in the quicker games.
If we turn our eyes back to the World Chess Championship last year, both Magnus Carlsen and Fabiano Caruana seemed content to draw their way to tie-breaks. However, going about it this way is a calculated risk, and can backfire, as was proven in Caruana's case.
It is going to depend on how a particular player feels about themselves and their opponent and this may vary round to round. Let's hope that each player in the field fancies being crowned World Champion in 2020!