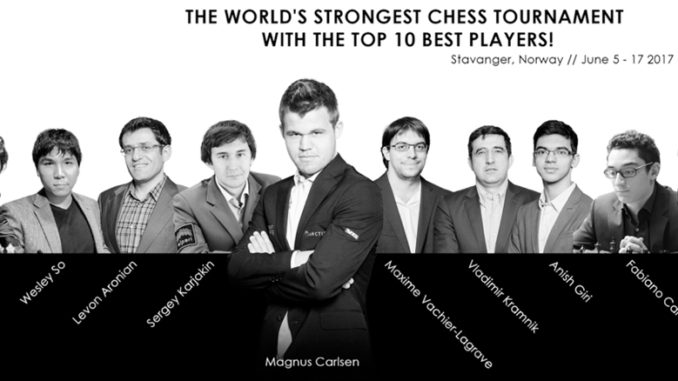 Hi there, dear reader! I have some good news and bad news for you. I'll begin with the good news, which is that the organisers of the Altibox Norway Chess Tournament, have announced a stonking line-up for the 2017 edition. It will involve the world's top ten players! These are, namely:
Magnus Carlsen (NOR) 2836
Fabiano Caruana (USA) 2827
Wesyley So (USA) 2822
Vladimir Kramnik (RUS) 2811
Maxime Vachier-Lagrave (FRA) 2796
Viswanathan Anand (IND) 2786
Levon Aronian (ARM) 2785
Hikaru Nakamura (USA) 2785
Sergey Karjakin (RUS) 2783
Anish Giri (NED) 2769
Ratings taken from FIDE's January ratings list.
I am sure that you will agree that this is really great news! And kudos to the organisers for achieving this — I can imagine it was not a straight forward thing to pull off at all!
---
---
So what is the catch?
Well, the bad news, is that we Chess followers have to wait a few months until the tournament arrives! It will run from June 5th to 17th, opening with a blitz event to decide the order of play. Round 1 will take place on June 6th.
I don't know about you, but I absolutely cannot wait!