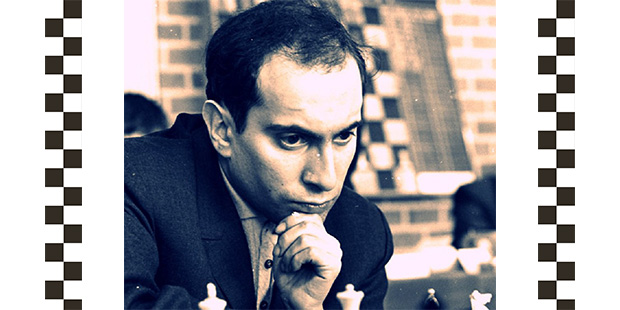 The third round of the Tal Memorial was played on Thursday 29th September. It saw a bloody round of chess, after which a couple of players would leave with their tails up and at least one would feel a bit battered.
The win of the round (or maybe the collapse of the round, depending on how one looks at it) was seen in Mamedyarov-Gelfand. In a Semi-Slav, Black was punished for going pawn-grabbing, with his 19…Qxb2. It left White a pawn thrust in the centre, 20.e6 (!) which needed a very accurate response from Black, after which he should be ok. Gelfand got it wrong and Mamedyarov punished him very hard. Anish Giri also converted a nice game against Evgeny Tomashevsky, but needed to call on all of his technique in the complex endgame in order to out maneuver his opponent. It all came down to a lovely knight versus horrible bishop in the end, which left Black powerless. Ian Nepomniachtchi and Vladimir Kramnik got into a tense game in which White always seemed to have a foothold. The decisive mistake was 37…Nxf2 (?), and this gave White his opportunity to seize the point.
Aronian-Svidler saw a Neo-Grunfeld, in which White did not seem to have huge intentions and in any case, Black had organised himself very well. The players shuffled about a bit, but when neither could find a foothold, they exchanged down and split the point. Li Chao and Viswanathan Anand drew a Nimzo-Indian in which Black equalised rather effortlessly. White obtained the bishop pair, but they were rather hemmed in by his own pawns. In the end it was a rather uneventful game, even with White picking up a pawn. The players soon exchanged a couple of pieces and repeated.
All this left Anish Giri and Ian Nepomniachtchi commanding the top of the standings, in the lead on 2½/3. It would be interesting to see what round-4 would bring, especially for Boris Gelfand, who would no doubt be suffering from his implosion in this round. Also, it is not unnoticeable that Vladimir Kramnik is lingering near the bottom of the standings on 1/3, and he will no doubt be wanting to do something about that. At the moment, though, the event seems to belong to the young whipper-snappers.
Round-3 Standings:
Giri, Nepomniachtchi — 2½
Anand — 2
Svidler, Li, Mamedyarov, Aronian — 1½
Kramnik — 1
Tomashevsky, Gelfand — ½